How do we make our ready made curtains?
June 10th, 2021 by
Jemma

Our ready made curtains are made right here in the UK by a small and highly experienced team of seamsters but they start life long before they reach the cutting table.
Our Fabrics
When we're selecting fabrics for our ready made curtains, we hunt far and wide for the best quality, natural cloth. Sometimes we visit international home and textile trade shows to browse samples and make connections with weavers and fabric manufacturers from all over the world. Searching for the right fabrics takes a little bit of time because not only do they have to be great quality, they also have to be available in very specific widths: 68 and 96 inches. (Most fabrics across the industry are about 54 inches wide).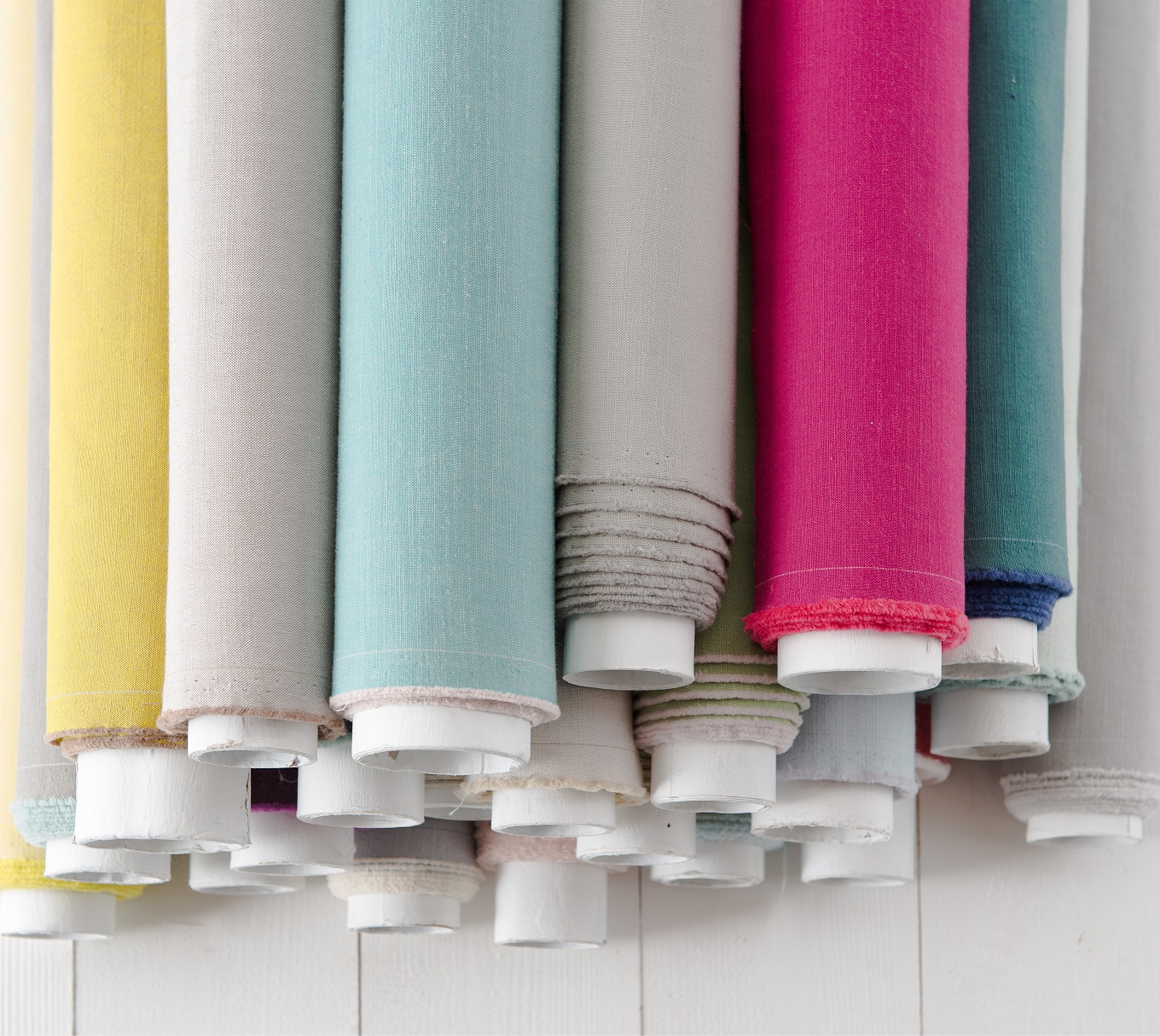 The Manufacturing Process
It can take several weeks for our chosen fabric to reach us. The weavers make hundreds of metres at a time. After that, plain fabric is sent to the dye house for dyeing (in the production of striped fabrics the yarn is dyed prior to the weaving process). Our fabric is tested by an independent laboratory to ensure it is colour fast and stable. Once the fabric has arrived in the UK, rolled onto what is perhaps some of the longest cardboard tubing in existence, we send it to our workroom to be made into curtains.
Made To Last
Using extra wide fabric means we can make our curtains quickly because we don't have to make any joins. We think having no joins makes them look a bit nicer too! One width of 96" fabric is split to make a pair of Standard size curtains, one width of 68" fabric makes each curtain in a Large size pair and one width of 96" fabric is used to make each curtain in an Extra Large pair. The curtains are lined with either poly cotton or blackout lining to help them drape beautifully and last for years. Each piece is hemmed at the bottom and joined down the sides before finally, the heading is put into the top. To make pencil pleat headed curtains we attach 3" deep heading tape which has strings threaded through to suit 3 possible hook positions. To make eyelet curtains we use a foot press tool like this one which punches a hole in the curtain and presses the 40mm satin silver eyelet in place.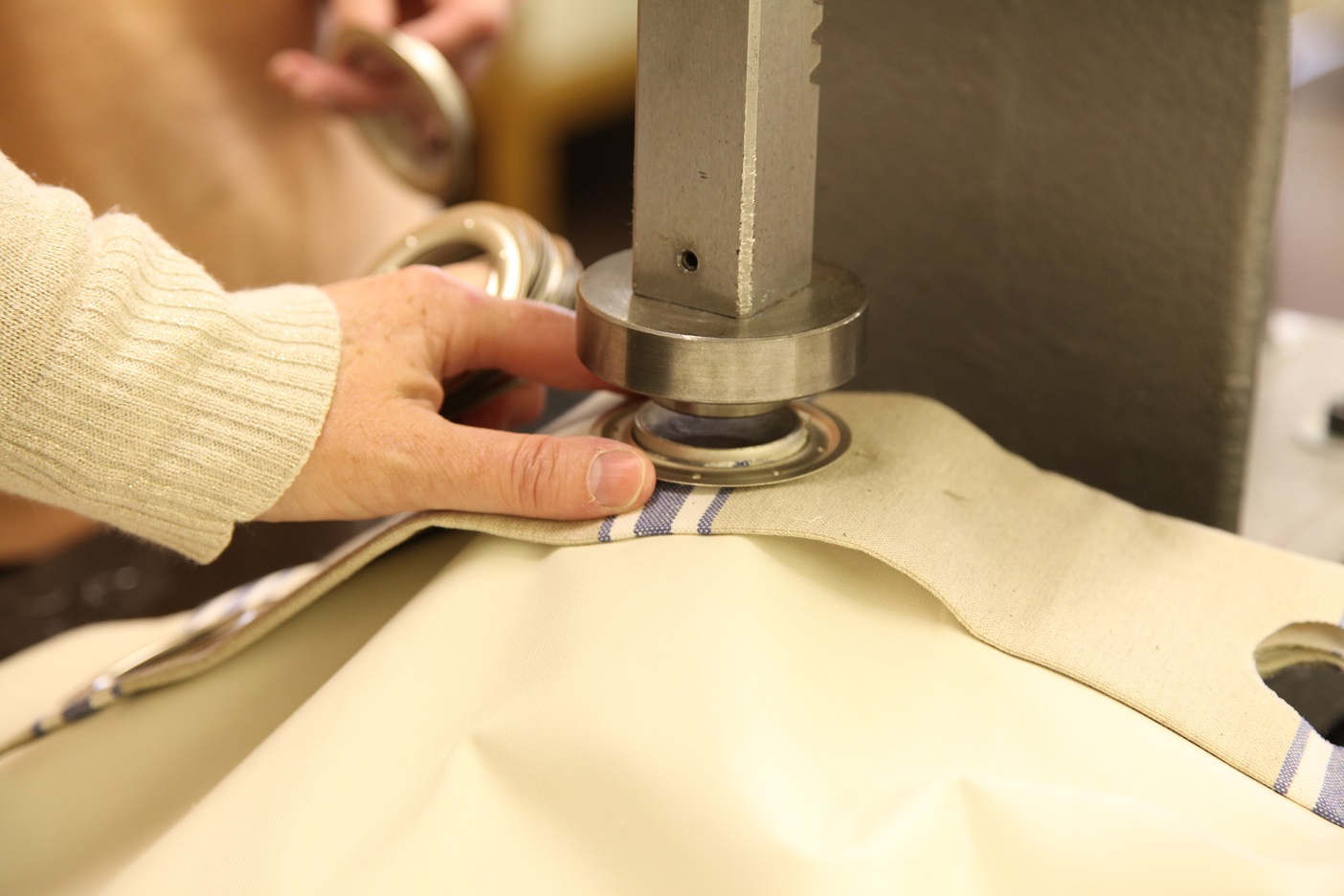 Up They Go
The curtains are packaged flat so that you can gather them to your required width before adding the hooks (if they're pencil pleat) and hanging them on your pole or track. We offer free next working day delivery so if you need curtains in a hurry, our ready mades are for you! Our handy measuring and fitting guides are easy to follow with a step by step guide to help you measure up and hang your curtains like a pro.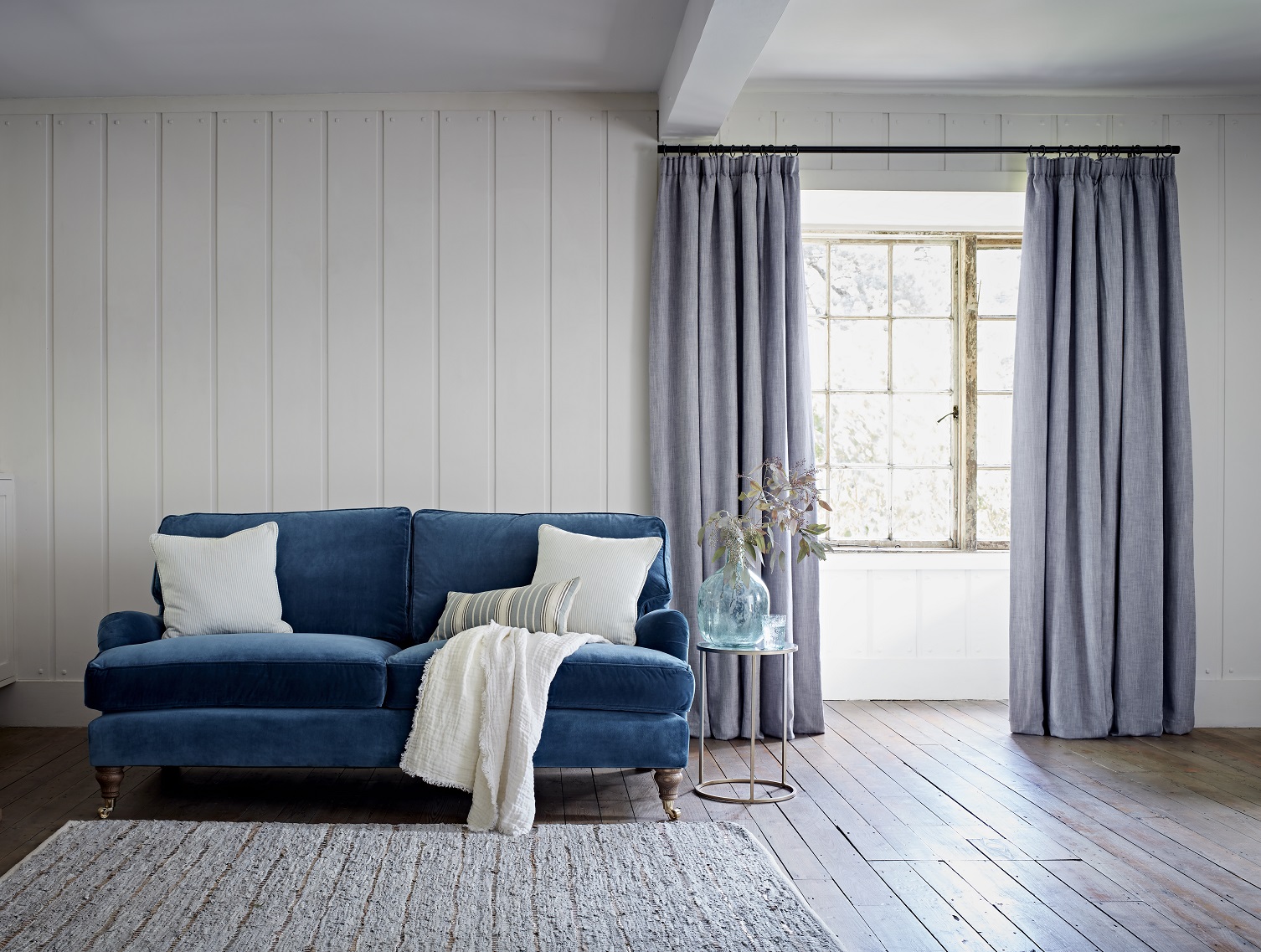 You may also like