How to get a good night's sleep.
September 2nd, 2019 by
Jemma

In an ideal world, we would all sleep the recommended 7-8 hours a night. In reality, that often doesn't happen. Reasons for disturbed sleep include, but are not limited to: work stress and anxiety, age and time of life, responsibilities, our health, diet, comfort, jet lag, noise pollution and light disturbance.
We have a few ideas to help you sleep better:
BED
Get your bed in top condition. Invest in a better, more supportive mattress. Change your pillows every couple of years and make sure they're designed for the type of sleeper you are (a soft pillow if you sleep on your front; medium if you sleep on your back and medium-firm if you're a side sleeper). Add to that a set of soft, cool and comfortable bed linen (such as our new Loom & Last range) and you'll be well on your way to bed time bliss.
BLACKOUT
Buy a blackout blind and/or curtains. We know we might seem biased, but they really really work! Having your curtains or blinds lined with blackout helps keep your room cool in summer, warm in winter and, most importantly, DARK. Browse our collection of beautiful curtain and blind fabrics and see if there's something which might give your bedroom a face lift. With a couple of exceptions, they can all be lined with blackout to help you and your family get a better night's sleep.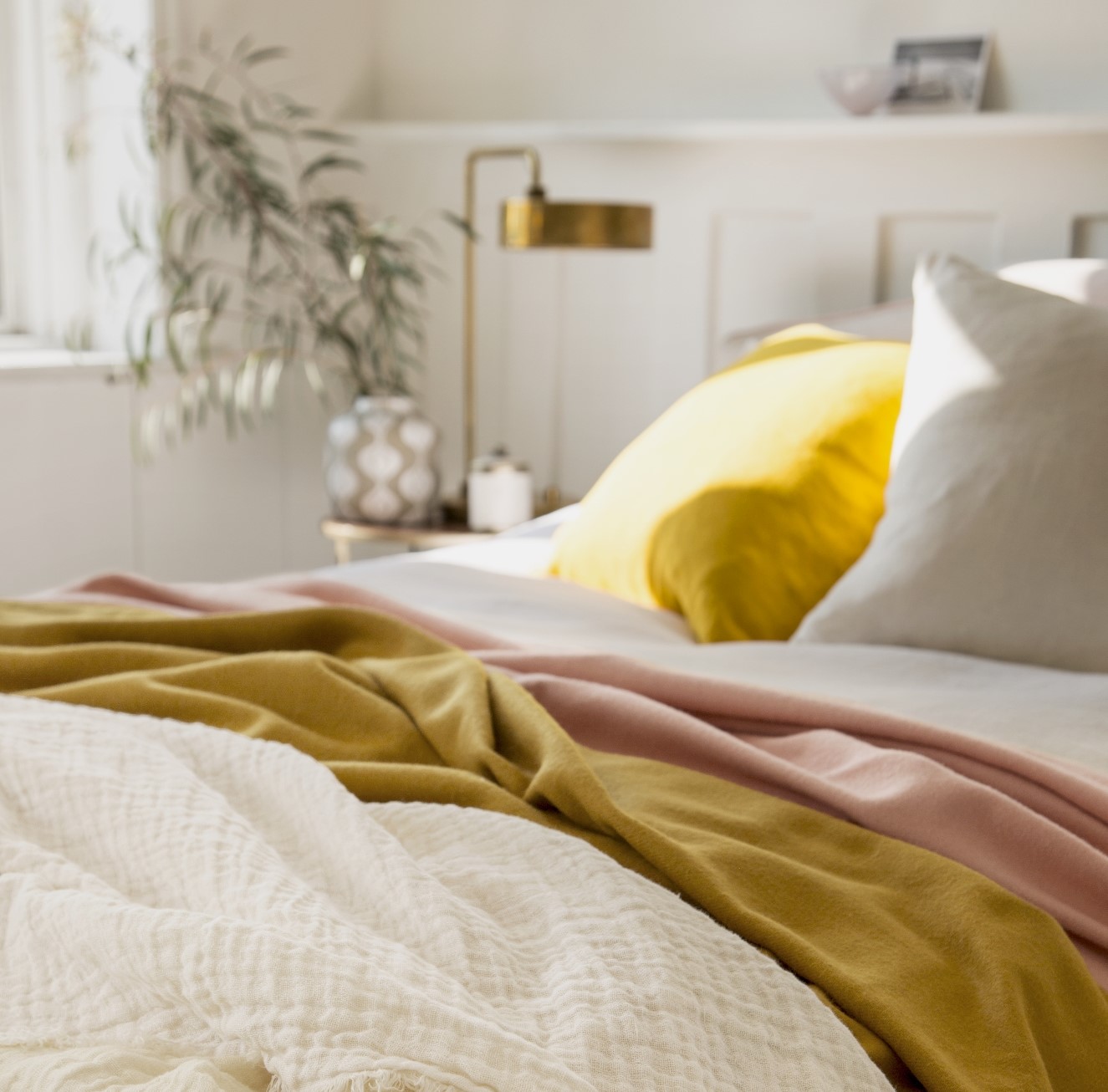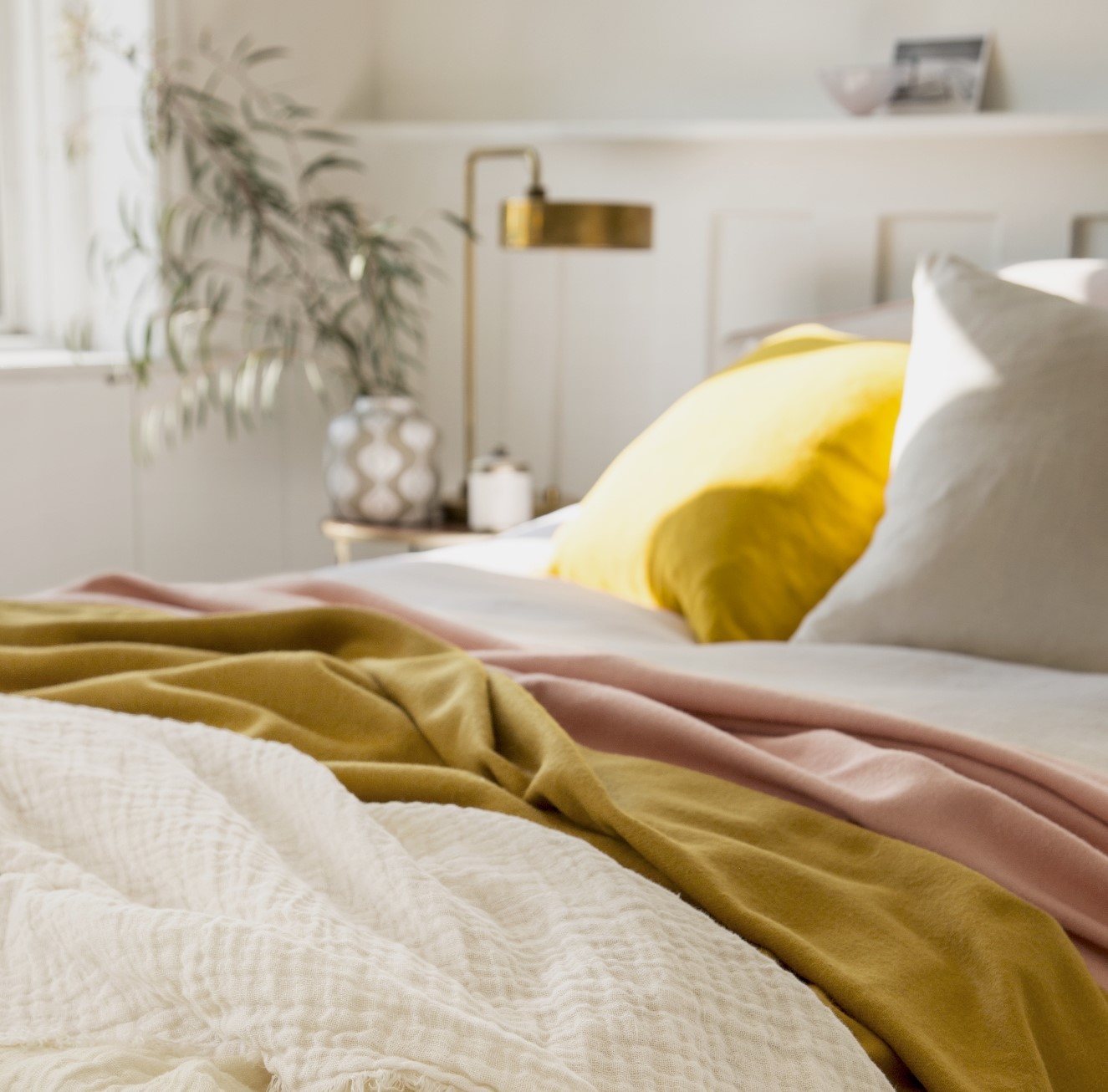 BEDROOM
On the topic of interior design and home decorating, studies have shown that the calmer your bedroom's colour palette the better. Decorate your room using soft, muted shades such as pale greys, dusky pinks, taupe, calming blues and greens. These colours have been found to relieve stress and will leave you feeling much more relaxed than, say, red or even bright white. While you're emptying your room to decorate, consider leaving any clutter outside the bedroom permanently. A tidy space = a tidy mind (and better sleep!). Keep your bedroom for sleeping, don't watch TV, work, chat on the phone or work in there during the day.
FOOD & DRINK
Think about what you're eating and drinking before bed. Studies show that keeping to a "Caffeine Curfew" aids sleep. In fact, this study shows that consuming caffeine 6 hours before your bedtime can knock up to 1 hour off the amount of sleep you'll be able to get! So, if you go to bed at 10PM, make your Caffeine Curfew 4PM. As far as food goes, if you need a snack within the hour or two before you go to bed, stick to a low GI carbohydrate and/or something rich in sleep-inducing tryptophan (found in proteins like chicken, turkey, seeds, beans and milk). Many people find that eating too close to bedtime, or eating particularly rich or heavy foods like red meat and curry, can keep them awake for hours.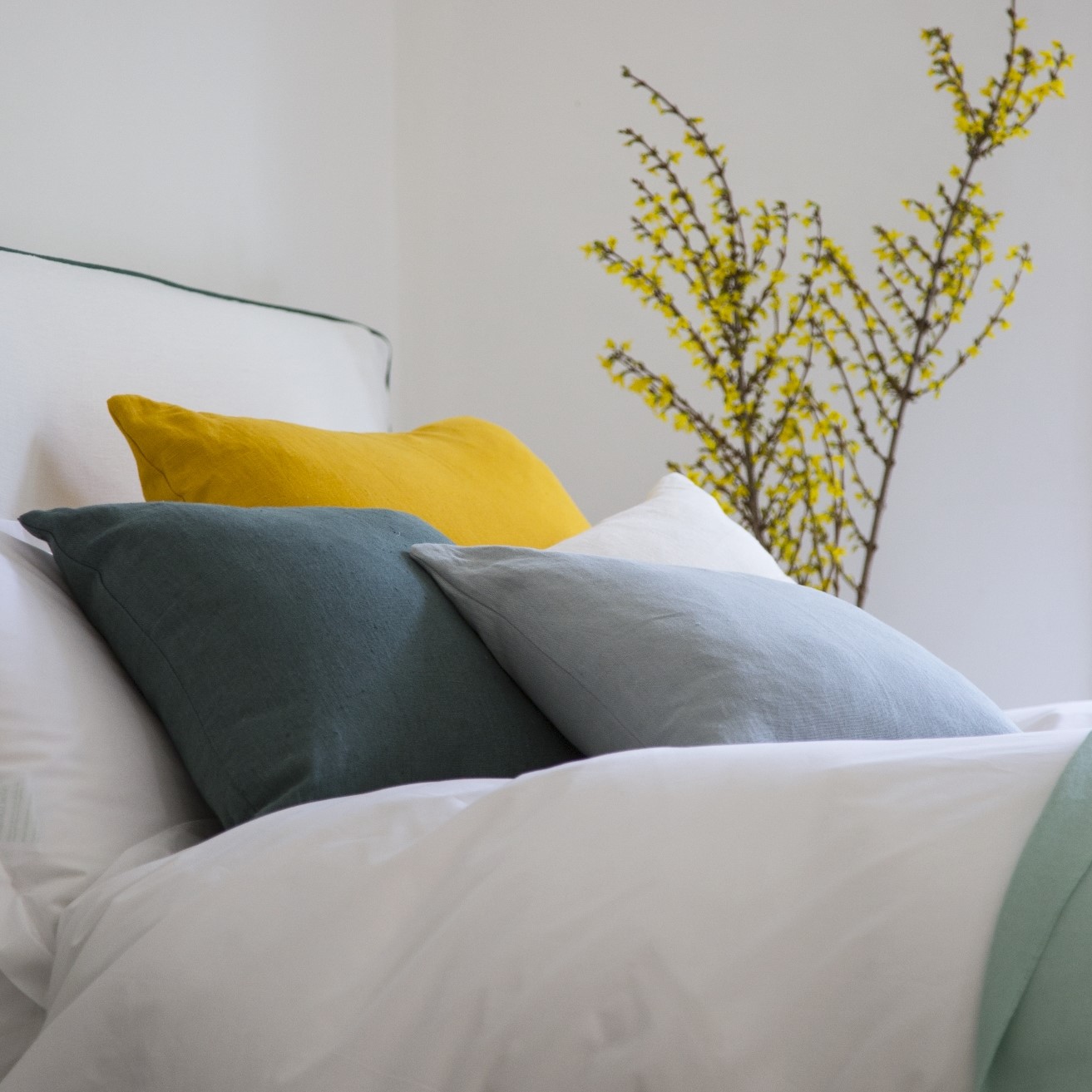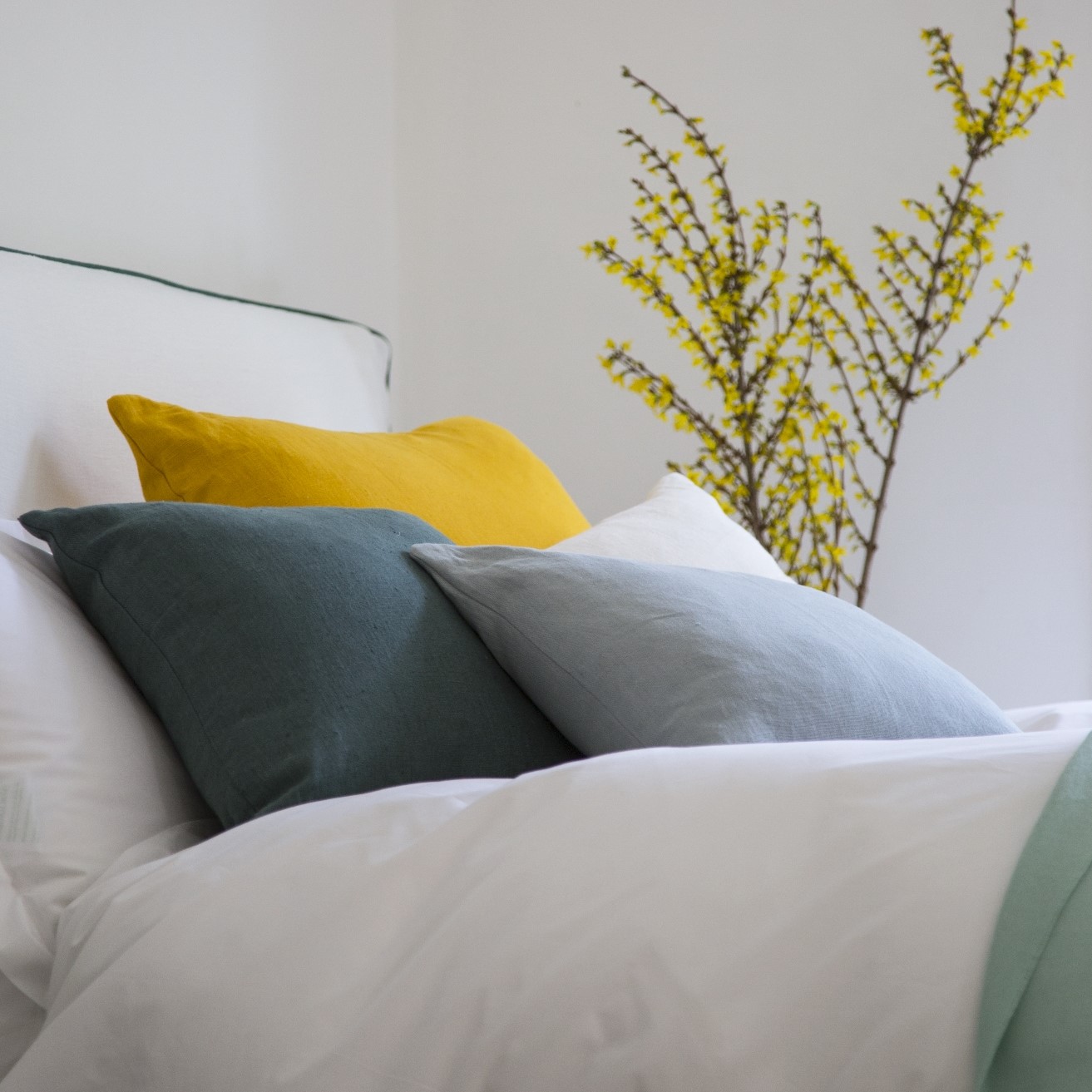 ROUTINE
Rethink your bedtime routine. Make your evening less stimulating to reduce adrenaline i.e. read a book instead of watch TV, turn off your smart phone etc. If you must watch television recommend watching something "gentle" rather than an action packed crime thriller that sets your mind racing as you turn in for the night! (I need to learn to take this advice.) Take a warm bath which is both comforting and relaxing. Try writing your worries down before bed, the Sleep Council recommend this as a way of helping to clear your head. Remove clocks from your bedroom. Lavendar and geranium essential oils are proven to aid sleep so put them in your bath or on your pillow. It's also said that certain sounds can help you nod off, for example, birdsong, waves crashing, gentle wind and rain so download an app such as Relax Melodies or Pzizz or try a CD. Meditation and hypnotherapy recordings also work well.
EXERCISE
Exercise several times a week, even if that sometimes means just going for a walk. It gently tires your body out so that it's ready for sleep at the end of the day. It's also worth considering if you can work some breathing techniques or some bed time yoga into your evening routine. This video by Yoga With Adriene is perfect.
For further information, have a look at The Sleep Council's website where you'll find a wealth of information and advice.
You may also like