Josef Frank Patterns–Furniture–Painting exhibition
February 15th, 2017 by
Jemma

A couple of weeks ago, I was lucky enough to attend the opening day of the new exhibition at London's Fashion and Textile Museum celebrating the life and work of the Austrian artist Josef Frank. Growing anti-Semitism forced Frank from Vienna where he'd worked as an architect during the 1920's, to Sweden in 1933. Here he drew on his vast interior decoration, furniture and fabric design experience to team up with Svenskt Tenn which established him as one of the most influential Modernist designers in Swedish history.

Through his textile design, Josef Frank created worlds that stood in contrast to the war and interwar periods in Europe at the time. Still available to buy to this day, his fabrics depict scenes of paradise; of dreams, exotic plants, decadent foods, beautiful flowers and colourful creatures. His patterns are predominantly large in scale and sit on strong white or black backgrounds making them appear all the more bold: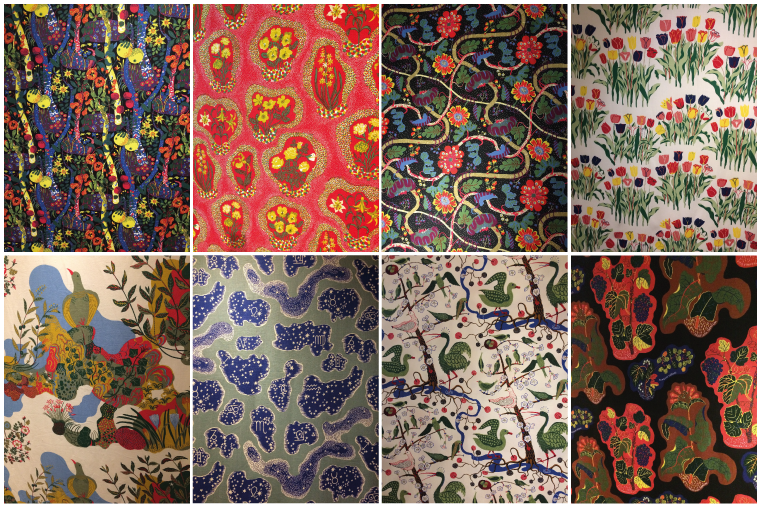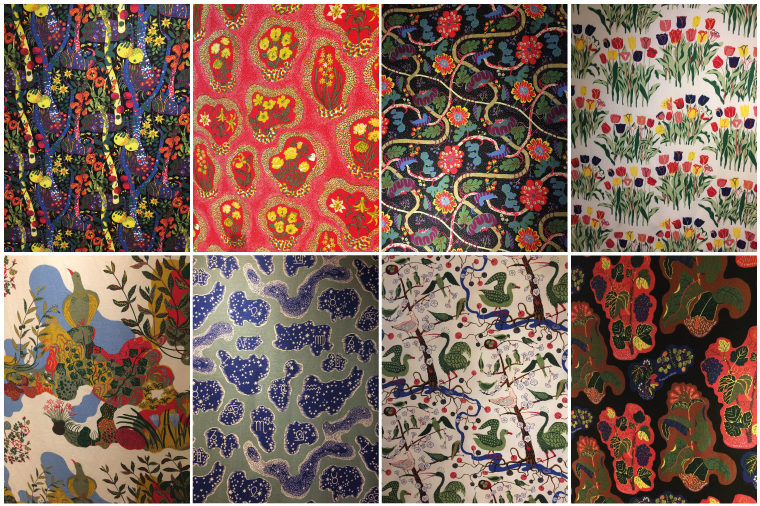 Textile designs from top left: Three Islands in the Black Sea; Cattleya; Miracle; Tulips; Anacreon; The Zodiac; Green Birds; Poisons
The exhibition is on until 7th May 2017 and features large scale presentations of his fabrics, the corresponding original sketches and pattern plans, his rugs and his watercolour paintings (only recently discovered and perfectly preserved as if new). A wonderful afternoon out, I'd say!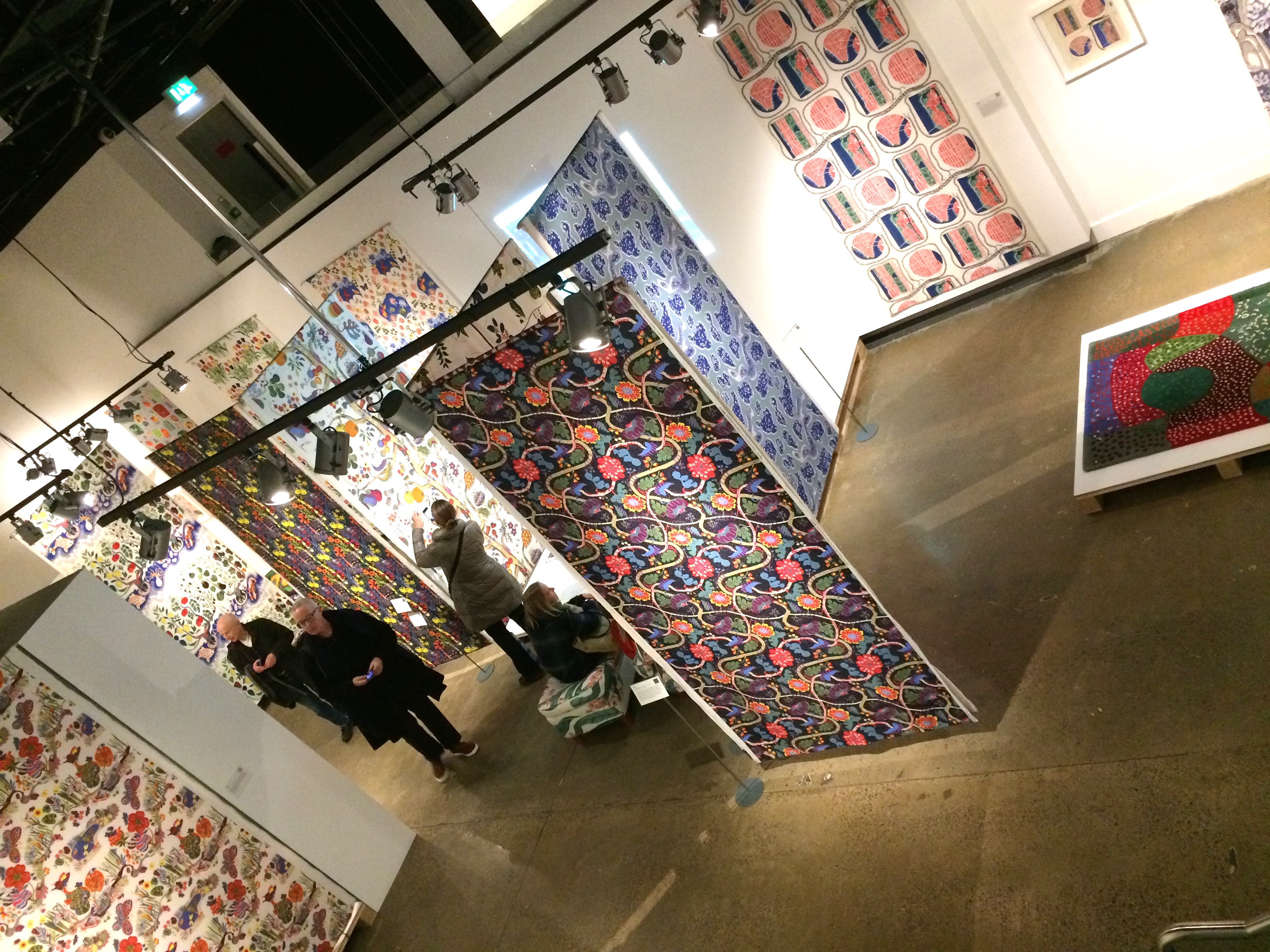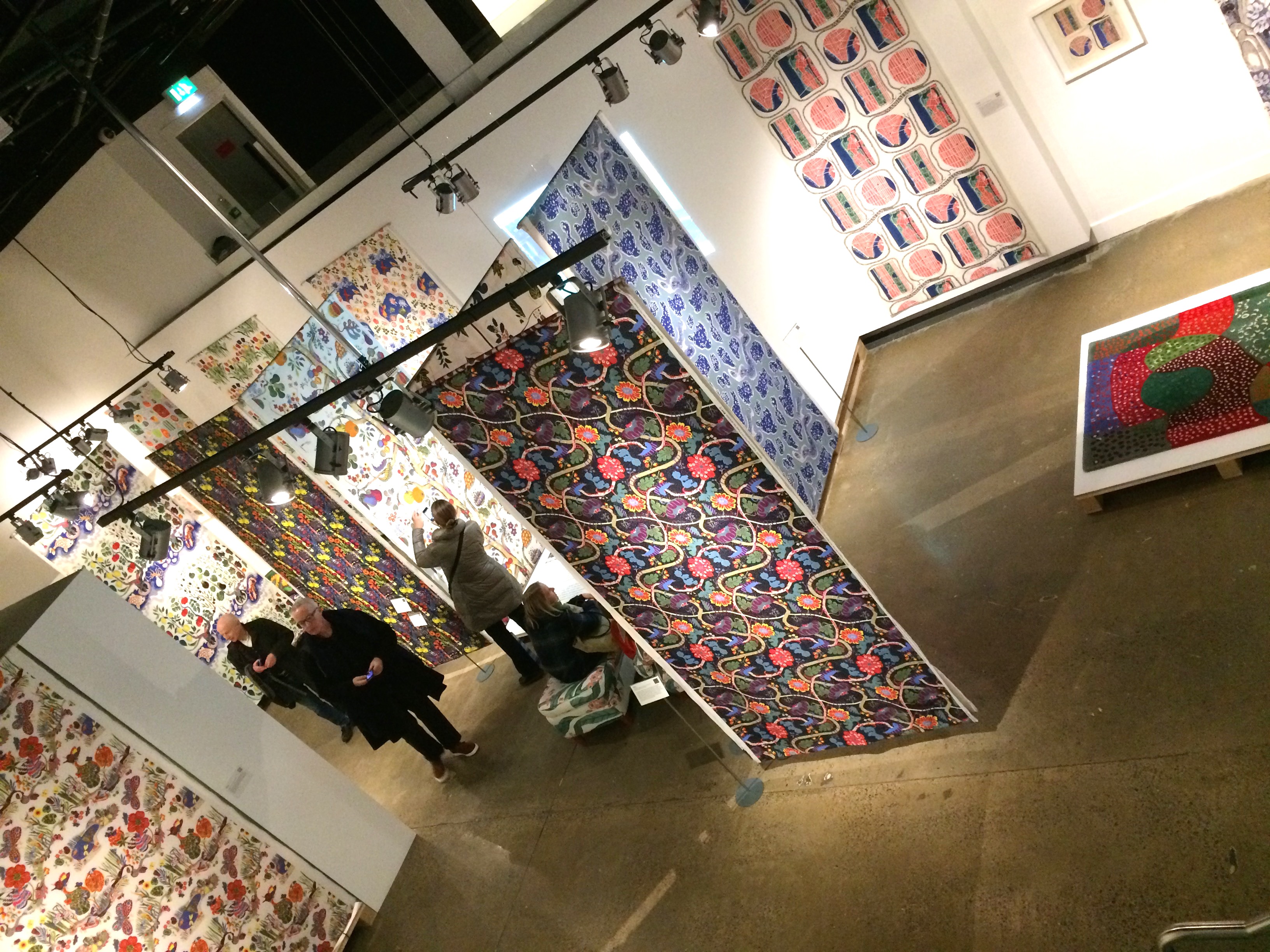 You may also like