Making the most of Halloween with this warming pumpkin soup
October 31st, 2019 by
Harry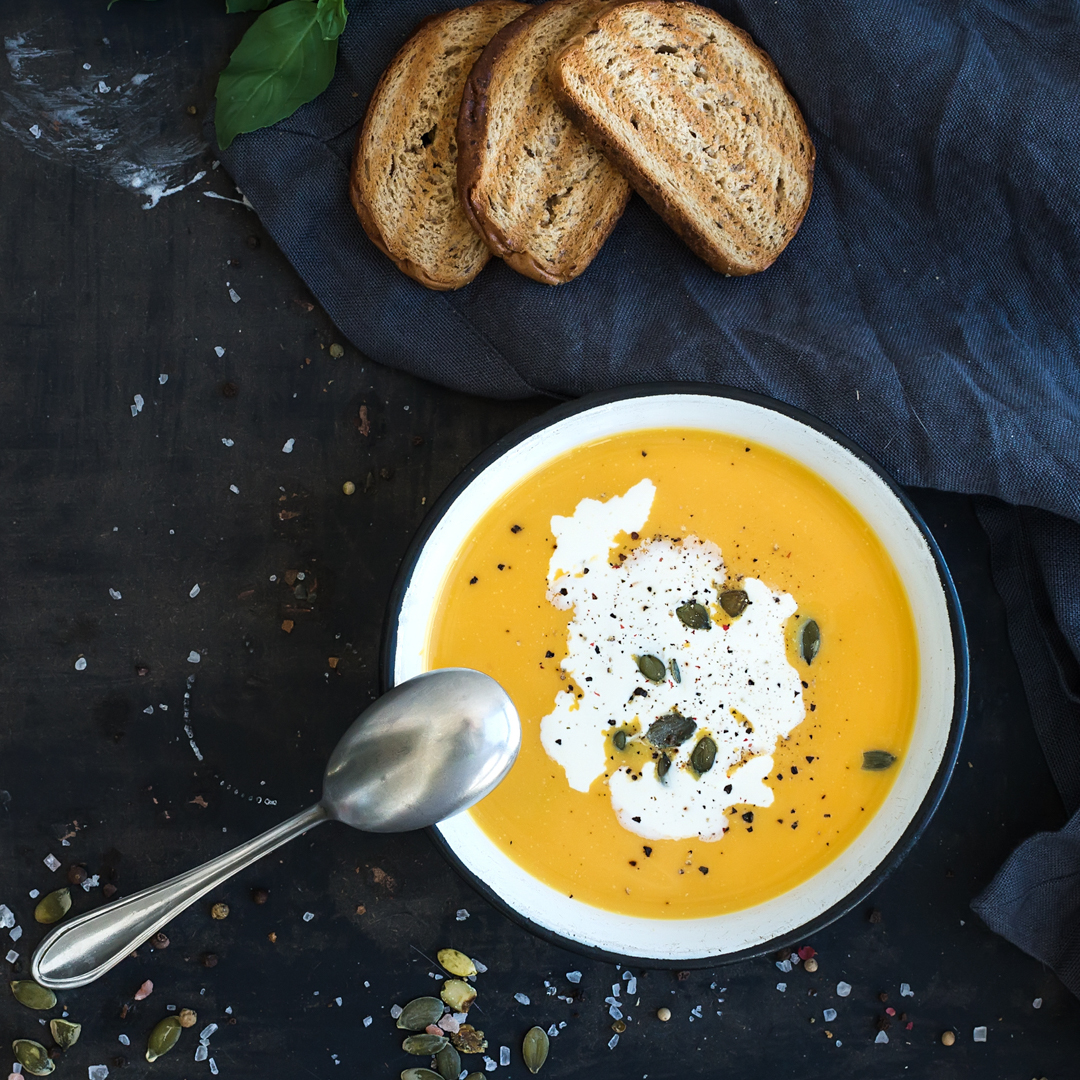 This soup comes to you from Raymond Blanc, via Elizabeth David and then Lindsey Bareham – that's some serious fine tuning for a very fine soup.
Feeds 4
pumpkin flesh 700g
water 1 litre
mild chicken or clear vegetable stock about 800ml
double cream 150ml
salt
fontina cheese 100g (or other quick-melting cheese)
Cut the pumpkin flesh into as small pieces as you can, and then simmer in the water until they are soft.  Add extra water if you have to.  Push everything through a fine sieve or whizz it up in a  processors to a smooth consistency.  Put the puree pumpkin into a saucepan or casserole, thin it out to your desired consistency with the light chicken or vegetable stock (or water), and then reheat it.  Add cream and a bit of salt to taste.
When it comes to the important bit , the eating, put the soup into bowls and scatter the diced cheese into the soup.  Put the bowls in a  warmed oven until the cheese melts and then serve.
Enjoy!
You may also like