Unlike Roman blinds where the fabric folds up when raised, roller blinds work by wrapping the fabric around a barrel. This is means the blind is more compact when raised, allowing the maximum amount of light in through the window.

Our roller blinds come with the option of having the chain on the left or the right. We also have standard and reverse rolls. On a standard roll, the fabric rolls off the back of the roll, nearer the window pane. The benefit of this is that less light filters into the room from behind the blind. The lining of the blind is also visible on the barrel when the blind is raised.

On a reverse roll, the fabric rolls off the front of the barrel. This means that the blind is further away from the window so more light filters into the room through the sides of the blind. However, the front of the fabric is visible on the barrel. This can be preferable if you've opted for a decorative fabric or don't want the lining to show.

How to fit a roller blind

All fittings are included in the price when you order a roller blind from us. To fix your new blind in place, measure the points where your brackets will sit – either inside the window recess, outside the recess, or fixed to the window architrave (frame). Hold the bracket in place and pre-drill the screw holes then use a manual screwdriver to screw the brackets in place. Finally, mount the rolled up roller blind into the brackets.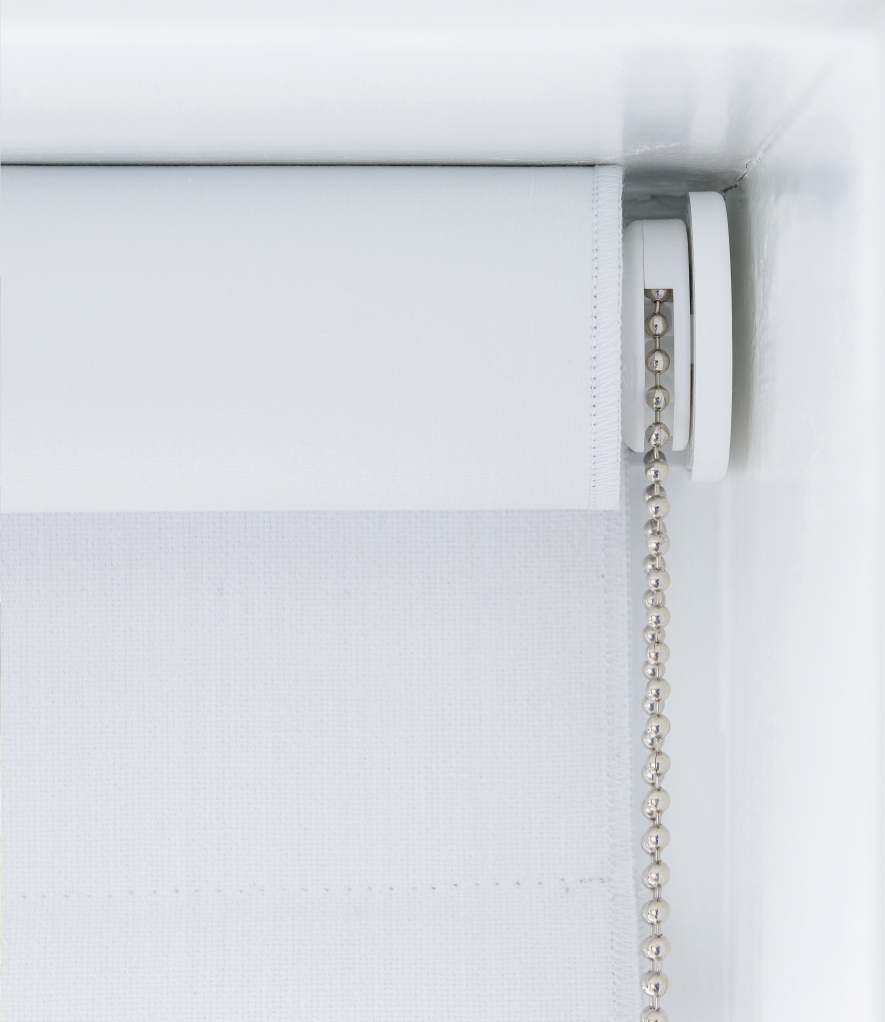 Roller blind chain mechanism