Roman blinds are fabric blinds that hang flat. When drawn up, the blind forms a series of horizontal folds, with the highest part of the blind covering all the folds. Here at The Natural Curtain Company, we offer two types of mechanism for raising Roman blinds – a classic cord and cleat system, and a sidewinder mechanism. The latter is recommended for long blinds or for blinds that are high up and out of reach.

Typically Roman blinds are installed inside the window recess, outside the recess, or fixed to the window architrave (frame). These three scenarios will determine how you need to measure for your blinds. Read our Roman blind measuring guide for more information.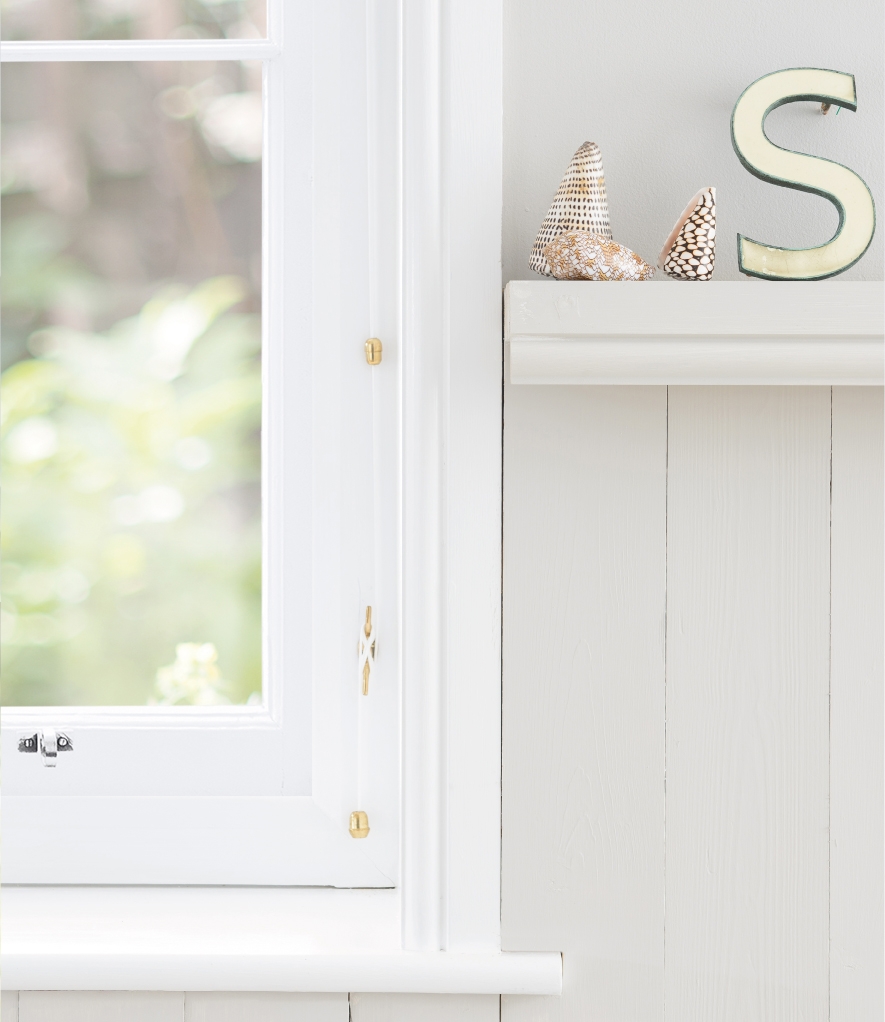 ROMAN BLIND WITH CORD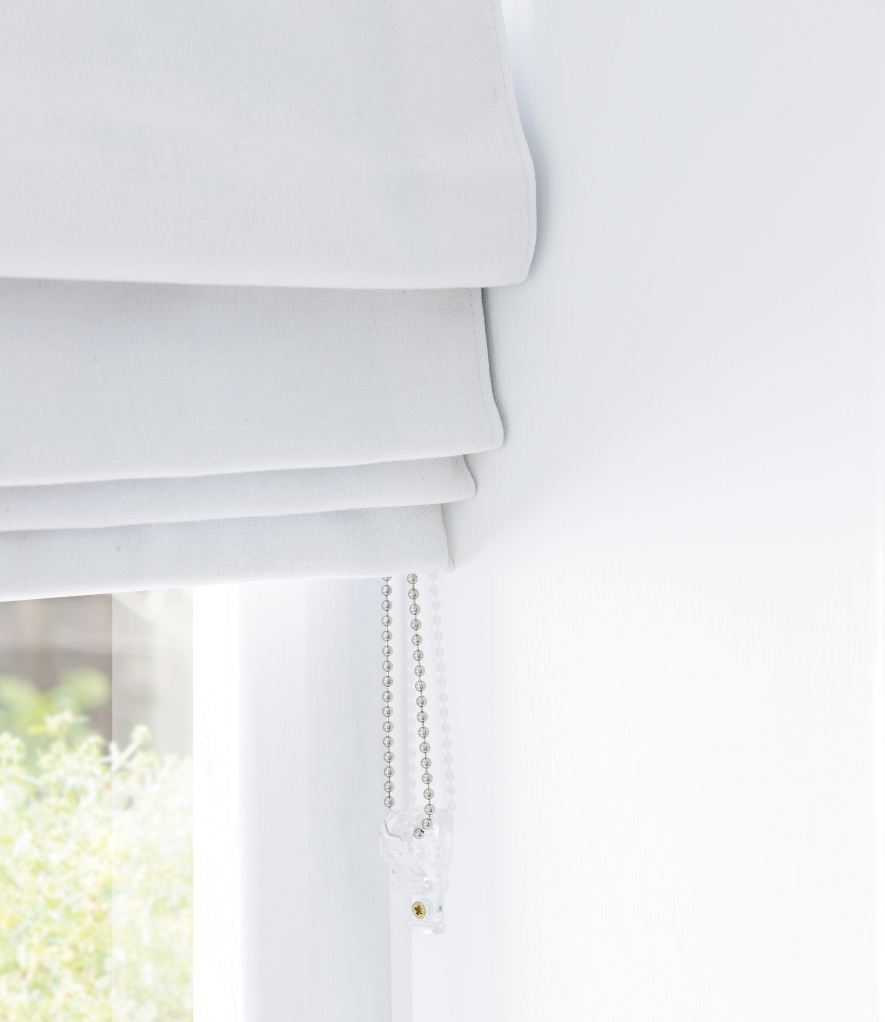 ROMAN BLIND WITH SIDEWINDER
How to put up Roman blinds
All fittings are included when you order Roman blinds from us. To hang your new sidewinder Roman blind, place the brackets in position against the wall or window frame and mark the surface through the bracket fixing points. The brackets should be positioned at each end of the headrail and spread across the width as required. Use a spirit level to ensure the brackets are level.

Once you're happy that the brackets are in the correct position, pre-drill the screw holes then use a manual screwdriver to screw the brackets. The headrail should now slot into place onto the brackets.
To put up your corded Roman blind, simply use the wall plugs and screws provided to secure the wooden batten to your wall or frame. Then attach your blind.
There is more information on fitting Roman blinds in these
instructions
.