A touch of velvet
August 31st, 2015 by
Harry

It's easy to forget that texture can be just as important as colour when decorating the home. Velvet is a wonderul fabric that adds instant texture and depth to your decor.
It doesn't have to be heavy and opulent as many people think – velvet can just as easily brighten up your home and can add richness to a colour that you can't get from cotton.
Here are a few ideas to get you involved with velvet…
p
Colour pop
There's no reason why velvet can't brighten up your home. This wonderful mix of olive green and bright pink makes this room exciting and bohemian, especially paired with the mismatched, bright pictures on the wall and that amazing rug. This is a look that suits any season.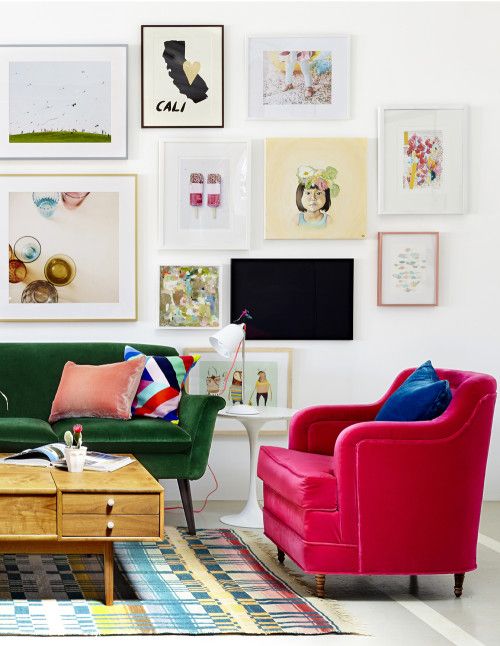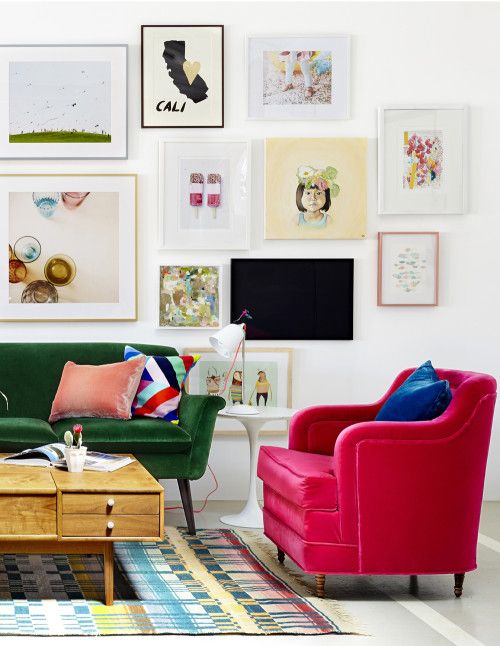 p
In the kitchen
Velvet needn't be confined to the living and dining rooms – I love these upholstered chair covers in the kitchen. This might not be a great idea if you have children around, but it gives the heart of the home a unique and modern update.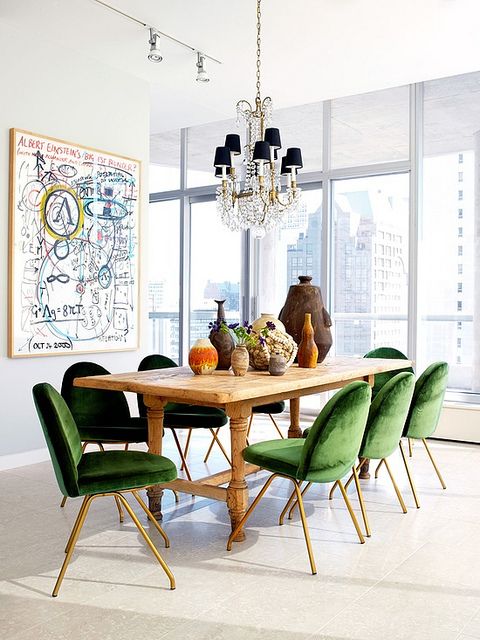 p
Dark and opulent
Because the colour pops so sharply from velvet it's a great opportunity to use it to contrast your decor. If you're colouring shows lots of white, greys and creams, add a big bold velvet colour block like this navy blue curtain to add some character to your space.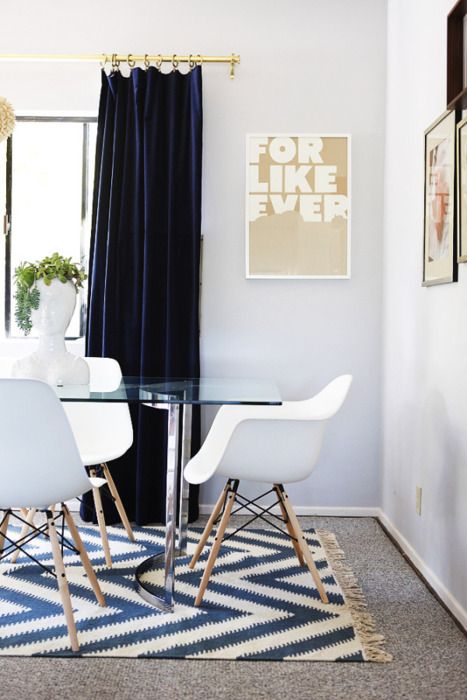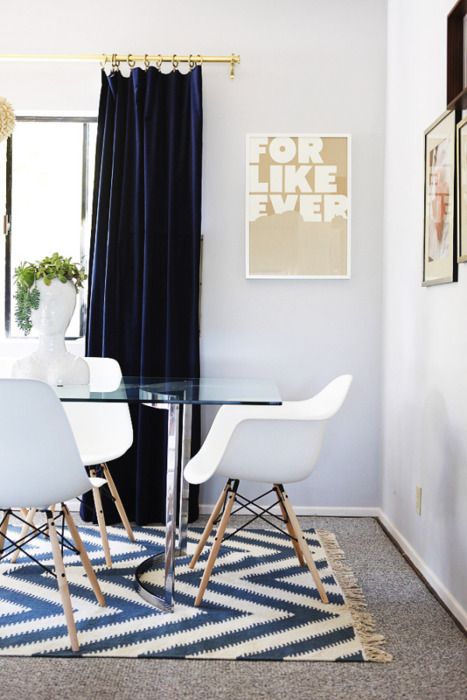 p
Keep it traditional
I love this burnt orange traditional sofa in a contemporary setting. Velvet is an opulent and regal fabric, so will always look in place in a large room with high ceilings and lots of art, wall hangings and a chandelier.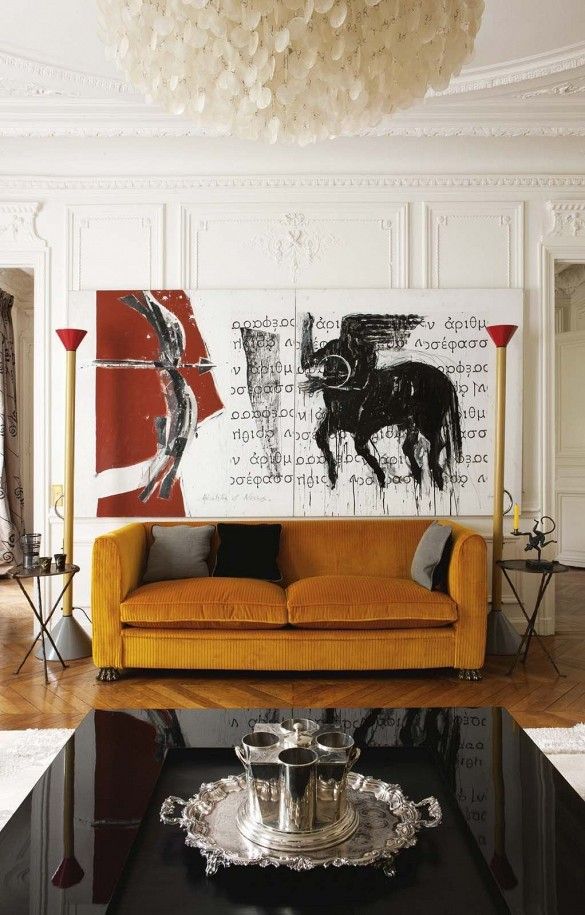 p
You may also like