Accessory Of The Week: House Plants
April 24th, 2013 by
Harry

It's incredible what a few plants can do for a room. A splash of greenery can make your space feel tranquil and relaxed while breathing fresh life into your home, and now it's (finally) spring we can get our green fingers on and start doing some indoor gardening.
g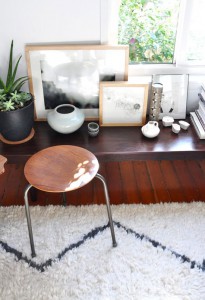 Did you know…
Plants make us happy. Honestly, it's a proven fact that growing your own plants, flowers and food releases a chemical in your brain that keeps you feeling happy and gives you a sense of well-being.
All the more reason to go down to your local gardening centre and bag yourself a couple of spider plants to brighten up your desk for spring.
Even this small plant on a coffee table makes the room feel cool and summery, showing how a bit of green can instantly transform a room (and your mood)!
For the kitchen…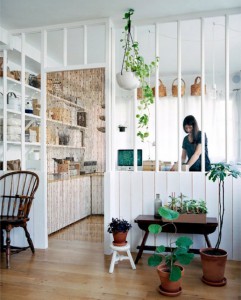 Plenty of different kinds of fruit and veg can be grown in your kitchen. Not only is this economical as you can save money on food bills, but they look good and brighten up your room, not to mention the satisfaction you can get from eating food you've grown yourself.
You can grow pretty much any herb in your kitchen, including basil, oregano and parsley. Grabbing a handful of home-grown herbs to put in your spag-bol is extremely satisfying, healthy and virtually free.
If you'd like something a bit greener for the kitchen, you can also grow kale, spinach and beets in your kitchen! Yum.
If you're not feeling up to the whole 'plant' thing…
You could get new curtains! Or blinds, or cushions (we do those as well). Bring the outdoors in with some of these fabulous botanical fabrics from Sanderson.
Clockwise from top: Tribeca, Block Leaf, Rainforest and Ooti, available from The Loom and Last – call to order on 0207 352 8668.
You may also like