Accessory of the week: Surfboards
April 13th, 2015 by
Harry

Ahh… Summer. Sun, sea, sand and a spot of surfing?
Hmm, I don't think it's for me either, but there's no reason why you can't incorporate some surfer scenery into your decor.
Surfboards are popping up in all sorts of places round the home these days. It's a relaxed, laid-back sport so by association this is a great way of adding a bit of a chilled vibe to your home.
Here are a few ways you can start surfing in the comfort of your own home…
p
In the living room
This is a great way of livening up your living room and bringing a bit of sea to the city. The world map complements the washed-out, relaxed hues on show here. The trinkets dotted around add a bit of mayhem to an otherwise relaxed space.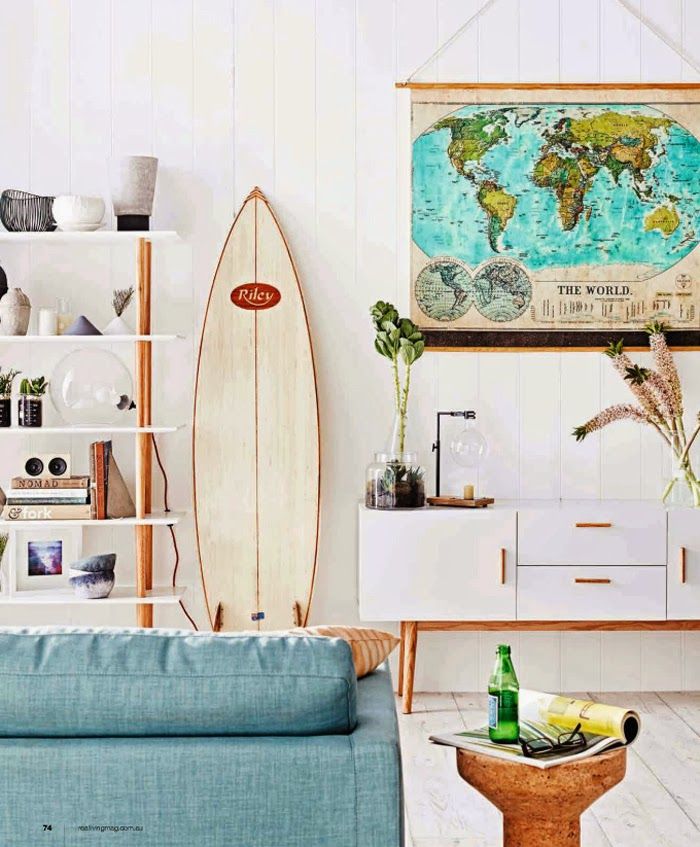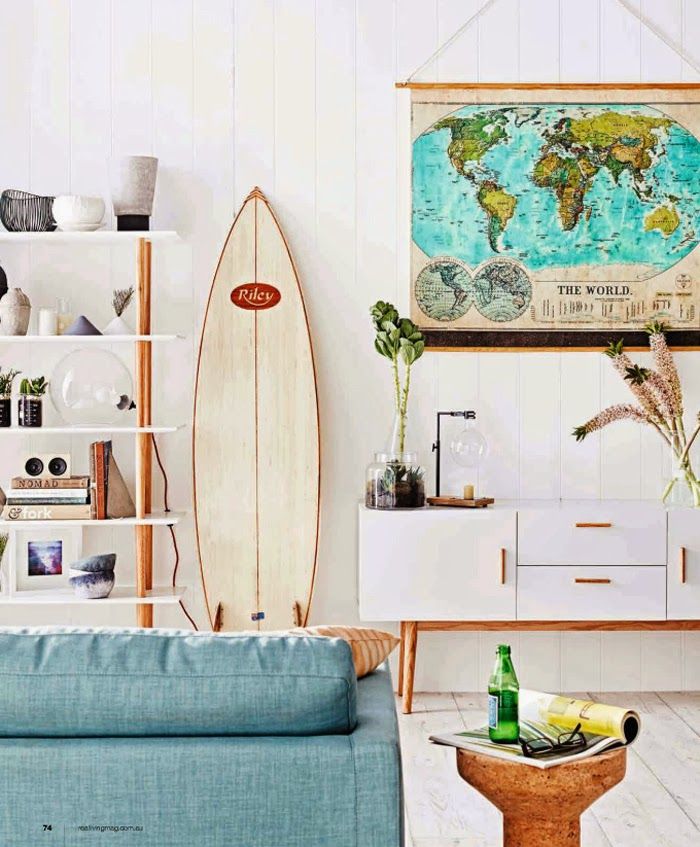 p
In the kitchen
This minimal kitchen is brought to life with a surfboard hanging over the cupboards. I love the consistent wooden tones dotted around the room, and the low-hanging lights are simple yet sophisticated. This is a great way of adding personality to your space.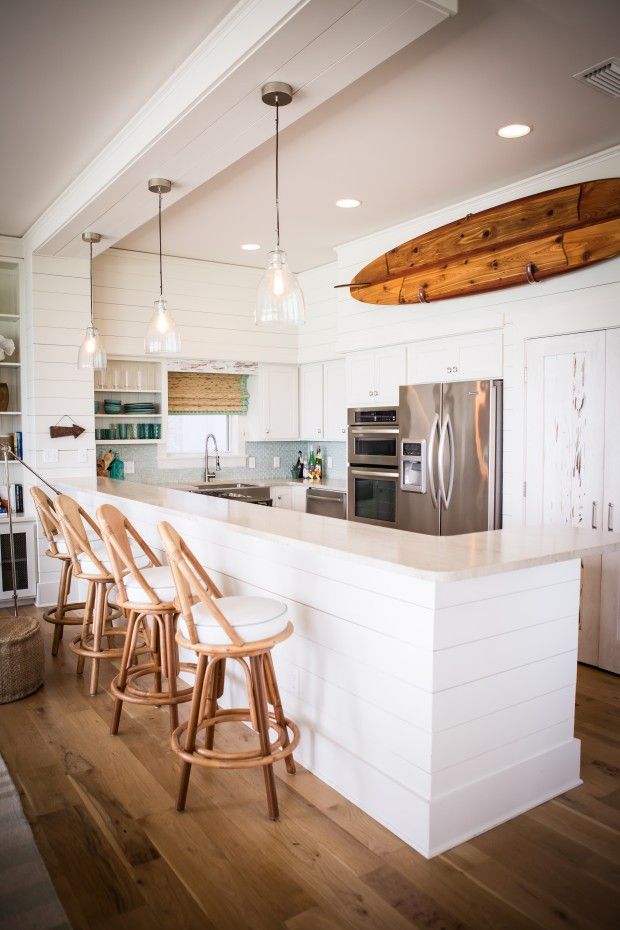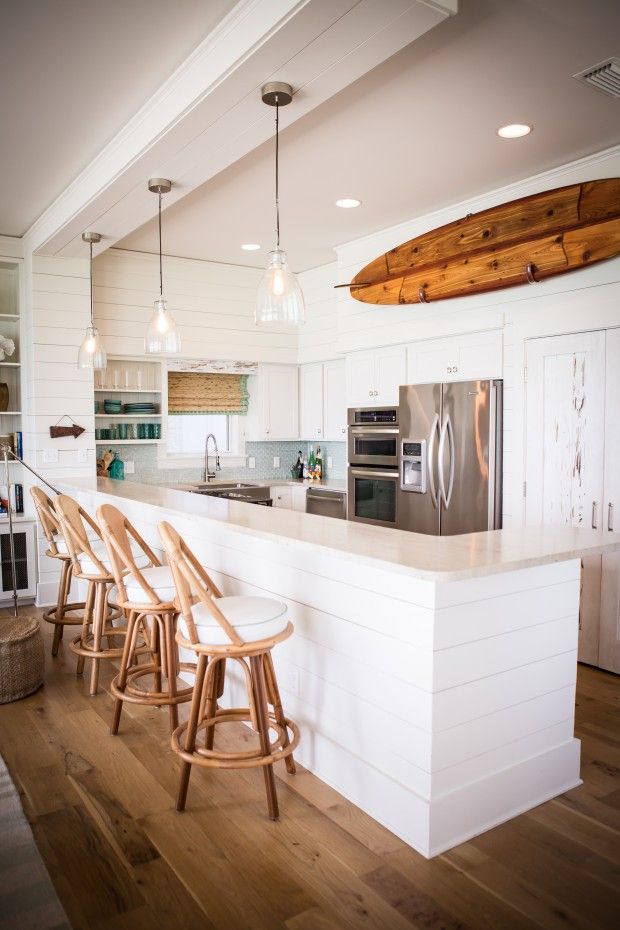 p
In the spare room
If you need to add a bit of a charcter to an otherwise dull room (often the spare room), why not prop up an old surfboard against the wall? It adds instant quirk and will make your guest feel like they're on holiday!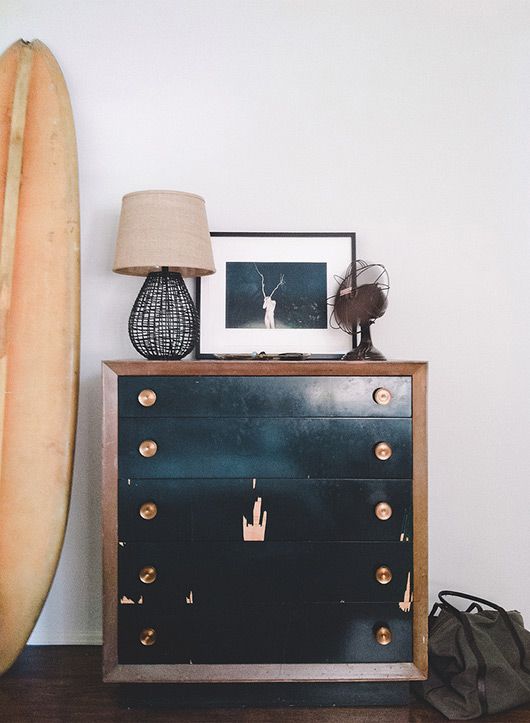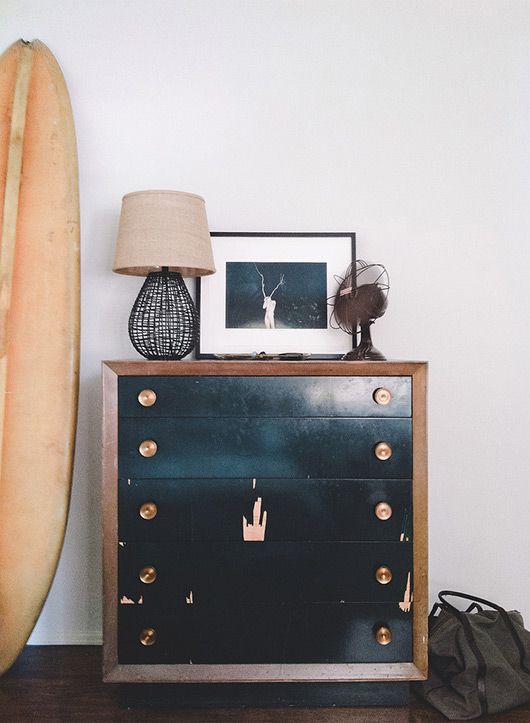 p
Kids bedroom
This is a great idea for a kids bedroom – whether boy girl, toddler or teenager. Surfing never goes out of style and a board would be a lovely addition to a fun and young space. Add hangers along the board for an extra place to hang coats.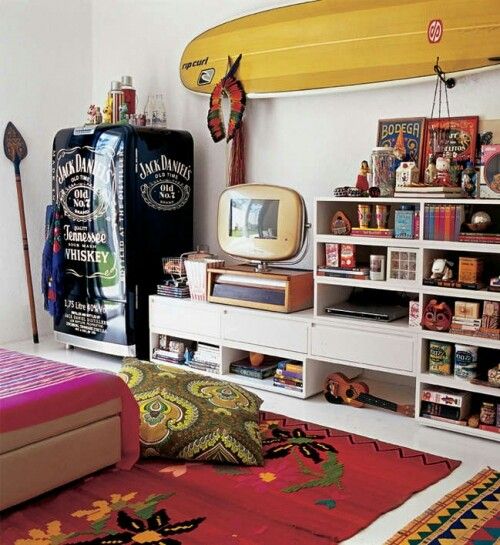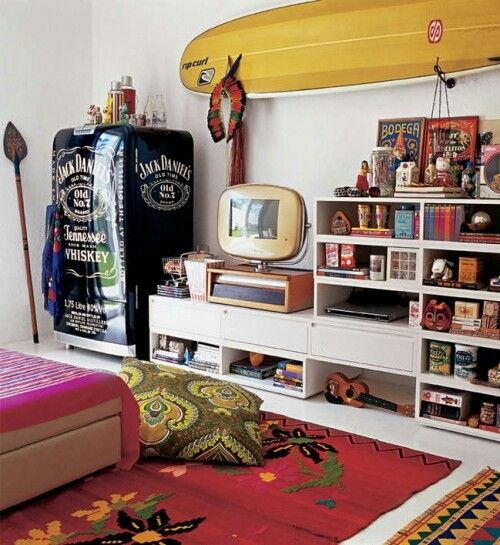 p
You may also like