#curtaincreative
July 31st, 2015 by Sarah

Nothing is more important to us than fabric. It's the life-blood of what we do. How it looks, how it feels, the weight, the colour, the texture, how it hangs- we pour over everything before we add a new fabric to our line-up. Oh, and it has to be natural… that goes without saying.
When we went looking for new designs for children's fabric however, we just couldn't quite find what we wanted… so why not get someone to design something just for the Loom and Last?
This is how #CurtainCreative was born- we set the challenge of designing a fabric for a kid's room, got it out there on Social Media, let some people know who helped us spread the word and waited to see what would happen…
… and this happened- 56 entries to our little old competition and some fantastic fabric designs. We kept the brief open to let imaginations have free rein… and we think you'll agree we got some great ideas.
AND THE WINNER IS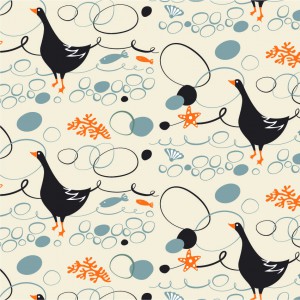 Beachcomber by Jan Shepherd- "Beachcomber was inspired by my fascination for the character of birds. I love the way they hop around inquisitively, bravely and cheerfully – just like children! The elements are all hand-drawn and feature a seabird, seaweed, waves, fishes, starfish, shells and pebbles. They tell the story of my beachcomber going about his daily life on the beach anywhere in the world. Appealing to children and parents alike.
I chose a muted palette of 3 colours (placed on a cream background which is the plain linen) to complement the colours in the Loom and Last range of fabrics. The pattern works in just one colour also, with minor adjustments to a handful of elements. My style is bold and clean with lots of small detail and it would be a dream come true for my design to be picked for the Children's Curtains collection."
With many congratulations to Jan, we would also like to thank and celebrate all the entrants to the #CurtainCreative competition… so here's the first selection of entries… more to follow in future blog posts!
THE SKY'S THE LIMIT
 "Stargazing Hare" by India Wells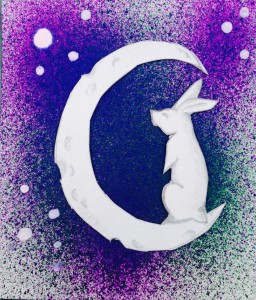 "Up and Away" by Emily Freeman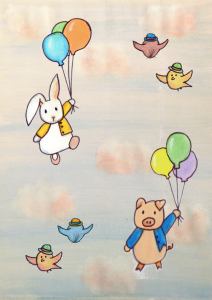 "Up Up and Away" by Lauren Stanyer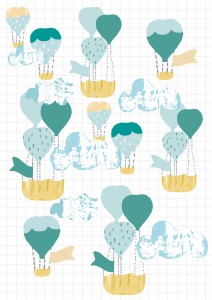 "Zoom" by Charlotte Jenkins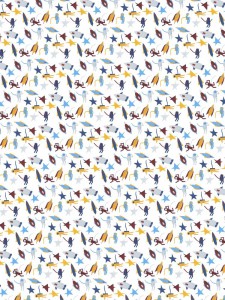 "Mr Smiley Sun & Mrs Mellow Moon" by Diane Drane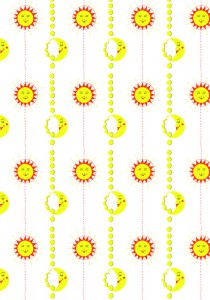 "Space Pattern" by Hannah Burlace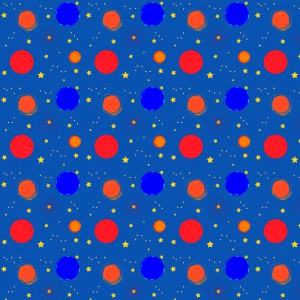 "Sunset Sleepy Time" by Carol Haig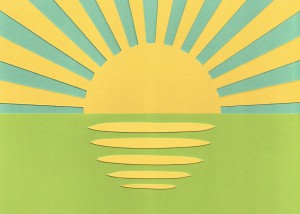 You may also like