Grey inspiration
June 9th, 2015 by
Harry

Grey doesn't have to be a reminder of cloudy, winter days, and decorating with grey won't necessarily leave your home looking flat or boring. Grey is a super versatile hue and provides a fantastic backdrop for adding a splash of colour and vibrancy to your space, without going overboard on colour.
If you're looking to add some contemporary style to your home this summer, here are a few ways you can use grey to your benefit…
p
In the dining room…
Dark grey works well in a bright and breezy dining room. Keep the accessories simple to achieve the minimalist, Scandinavian touch. I love the bare lightbulb to add to the industrial feel.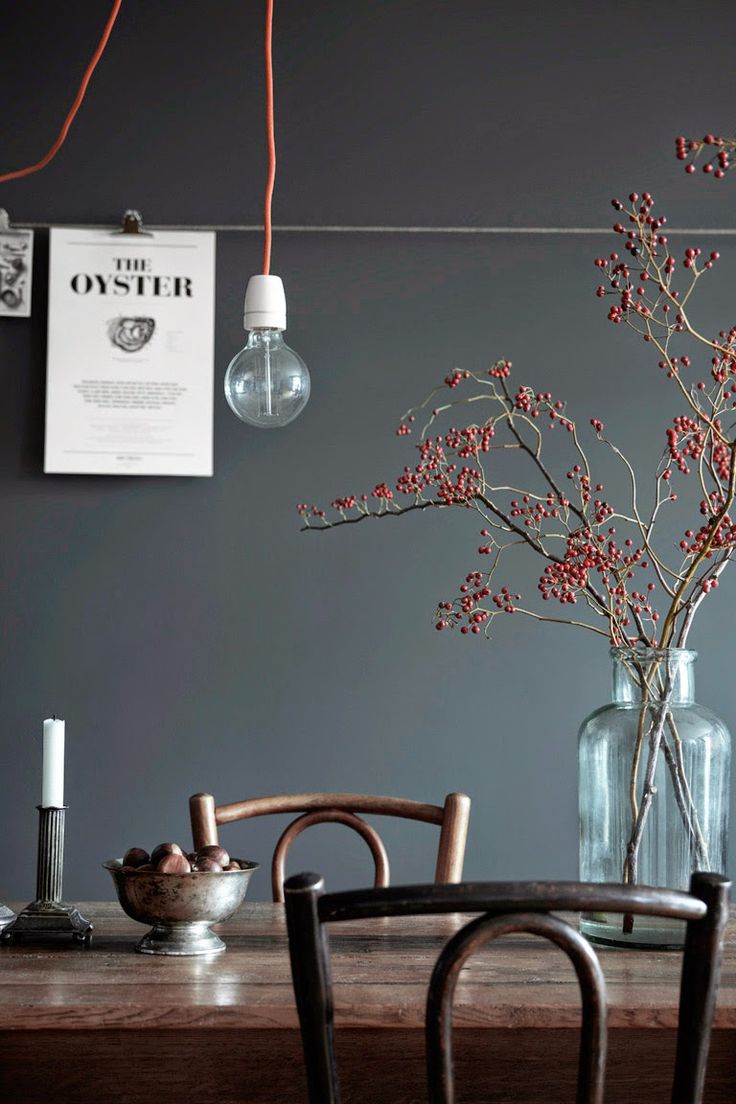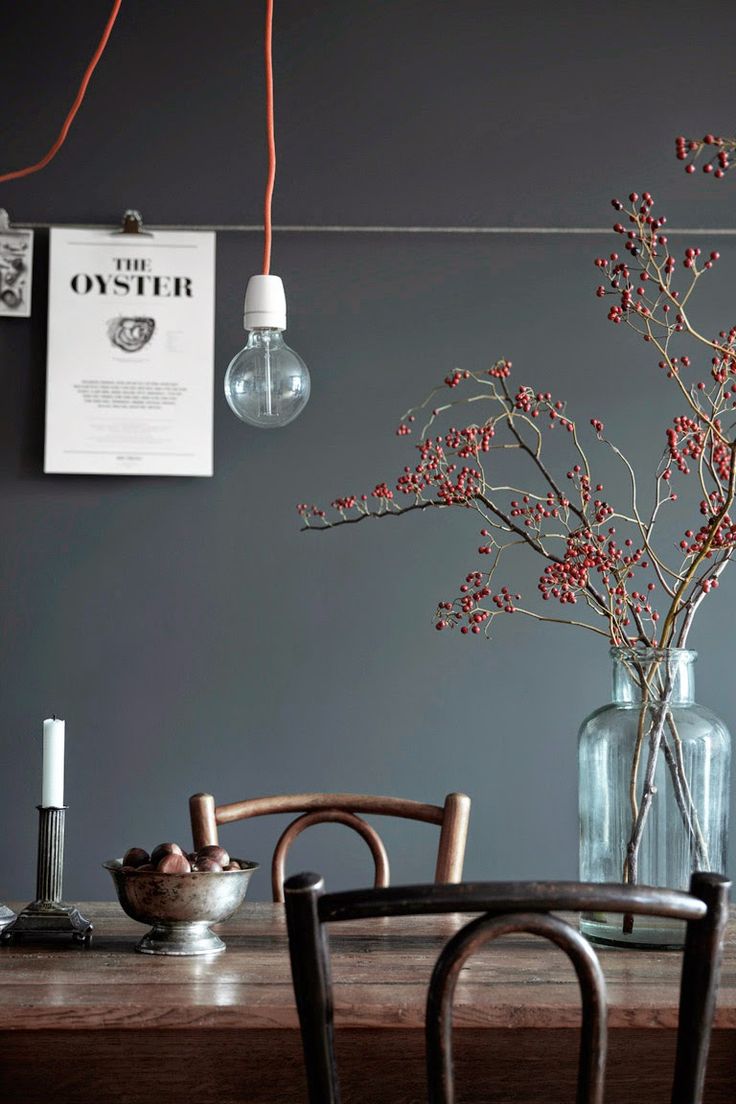 p
In the living room
Grey is a great colour to use as a base to get your colourful accessories to pop. Grey and mustard are a match made in heaven, and this beautiful love seat from M&S looks gorgeous against a dark grey wall.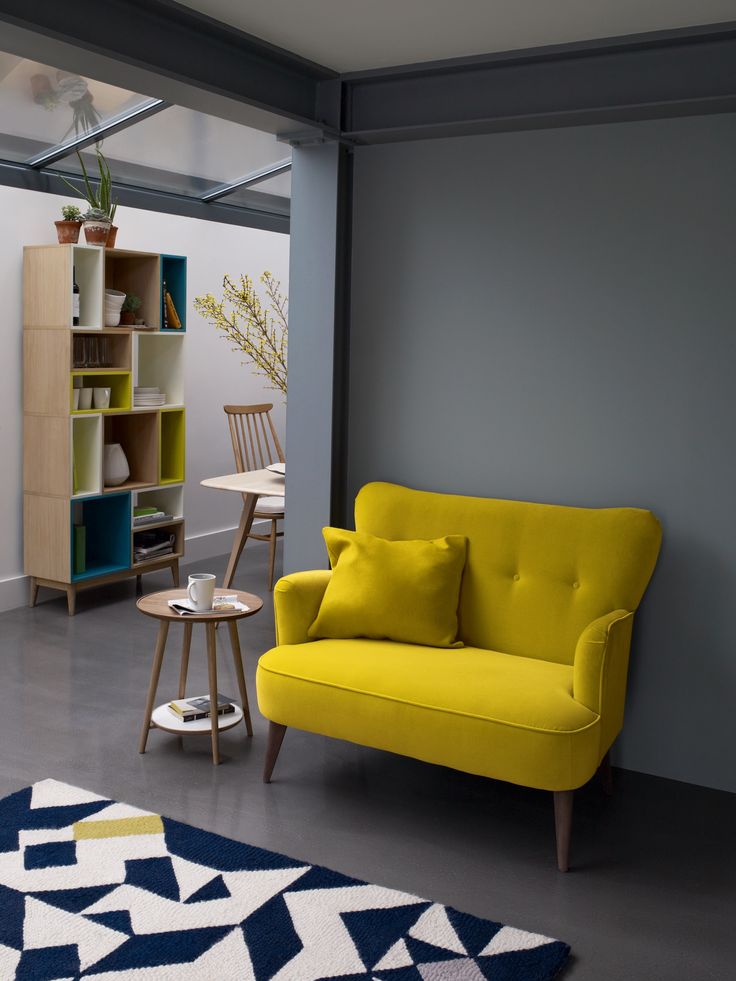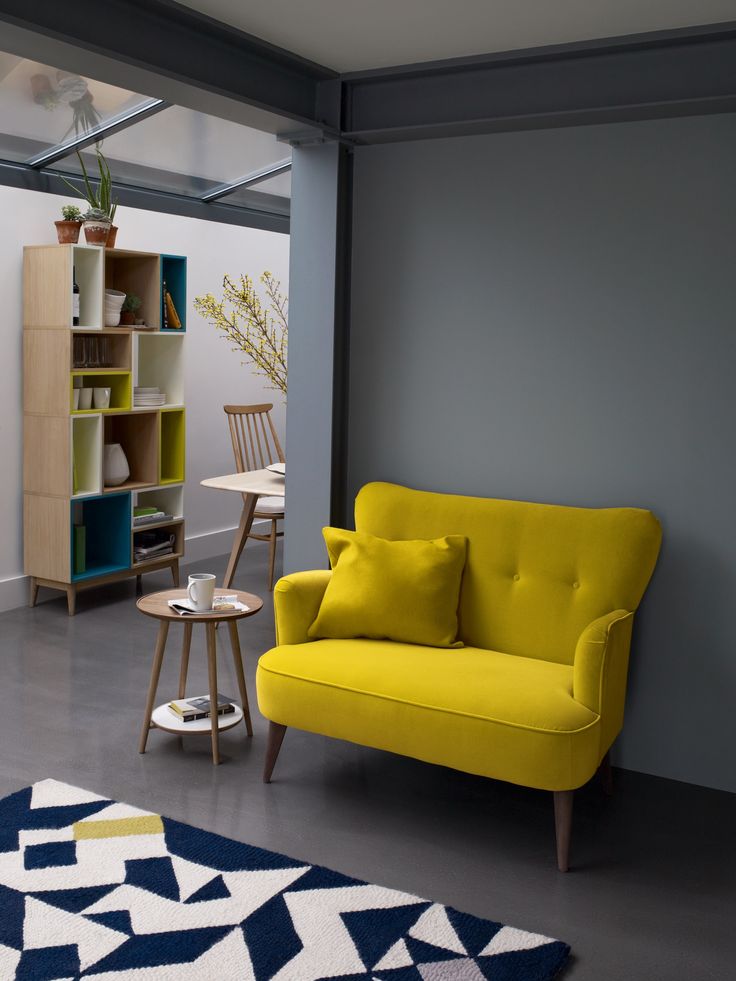 p
In the bathroom
Because grey can be quite subtle, it's a good idea to layer up textures and hues to create depth to your space. This bathroom has grey tiles that look fabulous alongside the darker granite slabs and the painted wall. This makes the space look more layered and interesting.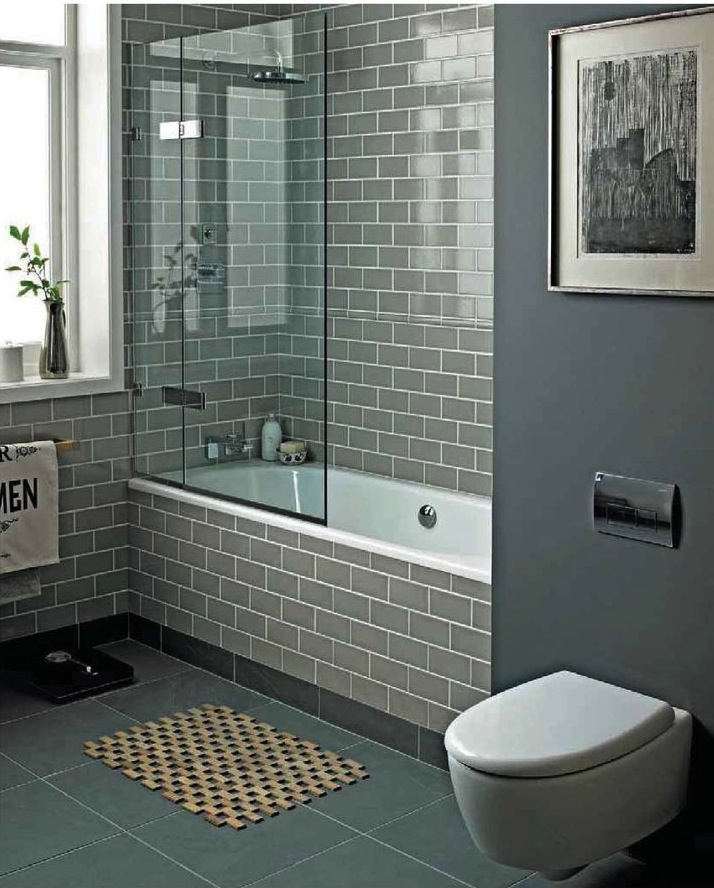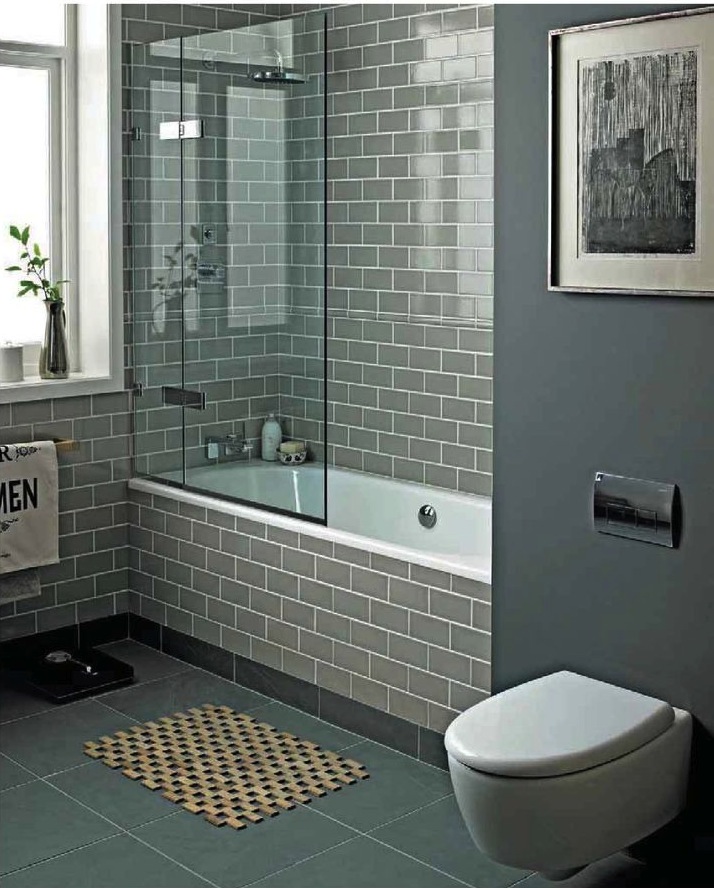 p
In the kitchen
Grey is at once contemporary and versatile, and is a great way of softening a modern kitchen. This kitchen is modern yet calming, and the clean lines add to a simple and minimal look. The perfect background to cook a Sunday roast.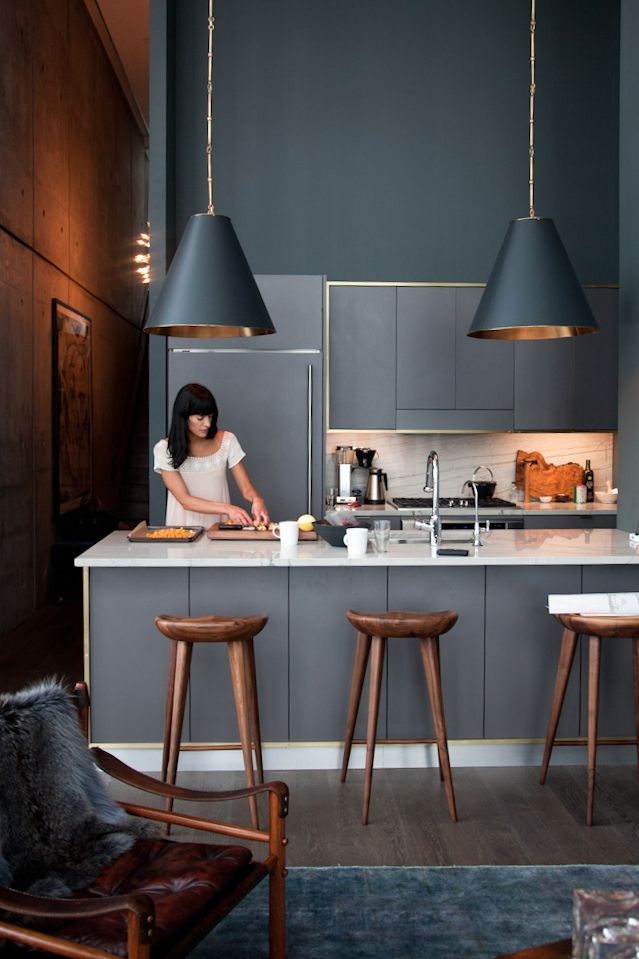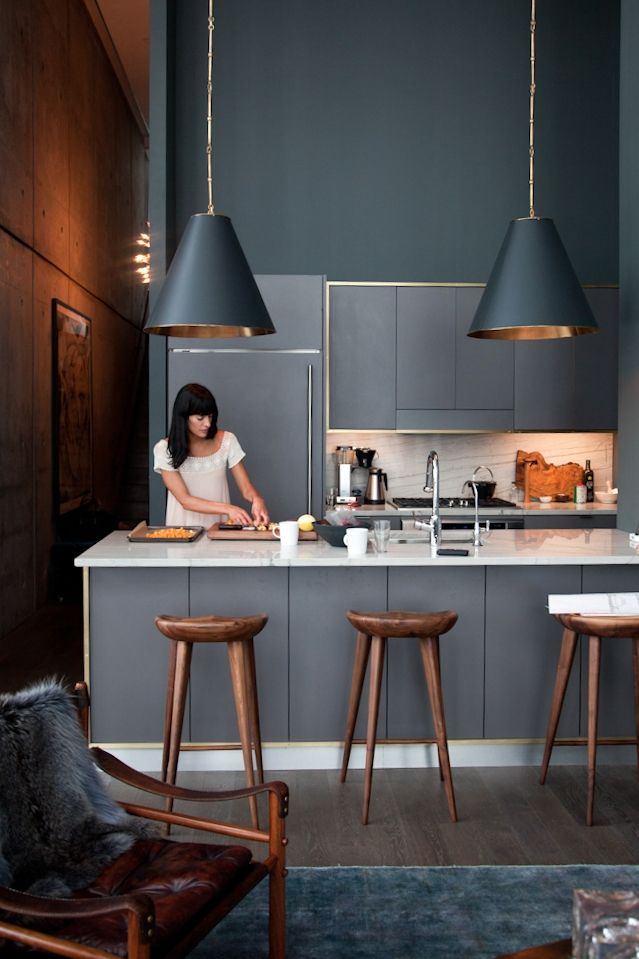 p
You may also like