Inspiration post: Zen garden
June 23rd, 2015 by
Harry

I spent a lot of my childhood in South East Asia and as a result I've always been a huge fan of oriental design. There's nothing more exotic or tranquil than a beautiful zen garden, complete with waterfall, pebbles and Buddha.
These balmy summer nights are (almost) reminding me of the constant heat and humidity in Asia, so I've decided to try and inspire you with a few ways you can turn your whole garden or just a corner of it into a beautiful oriental retreat…
p
Oriental lighting
A simple step to making your garden an oriental haven is to hang traditional lanterns from trees and bushes. A smaller set of tea lights does the job too.  Scatter a few cushions and throws around the place to make your own outdoor retreat.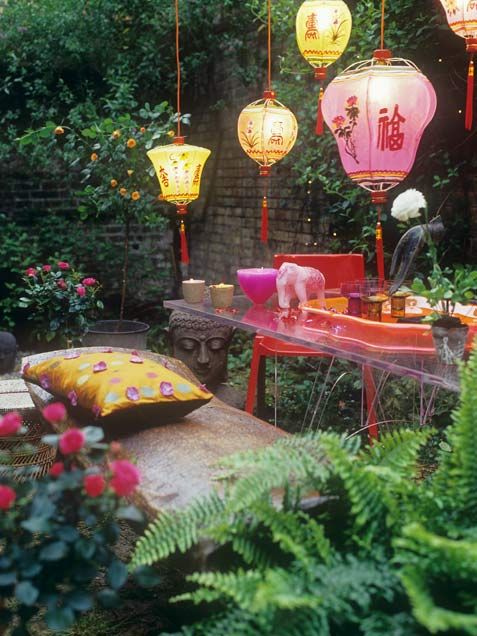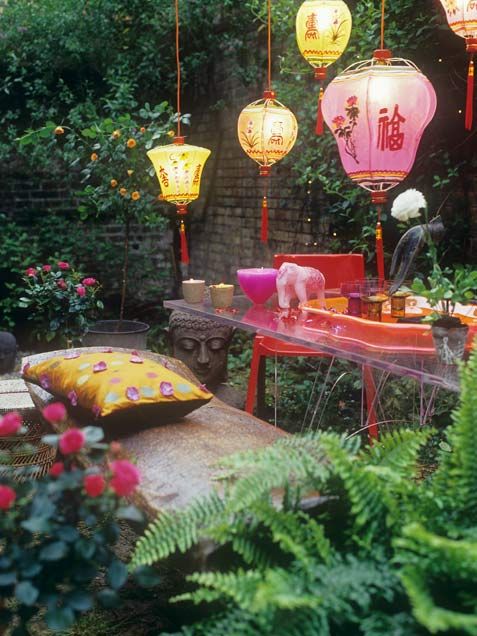 p
Japanese rock garden
A traditional Japanese rock garden is a beautiful feature in any garden and can take over as much space as you like. You can confine the look to one corner or have it spread throughout the space. I love the contrast of plants in this rockery and the mixture of wood and stone to create a relaxing environment.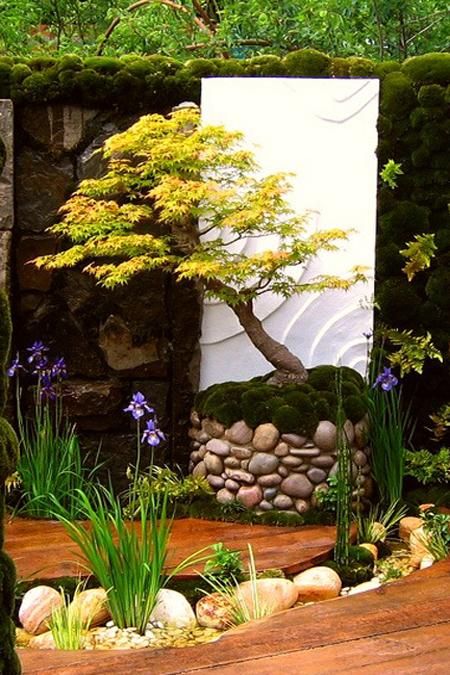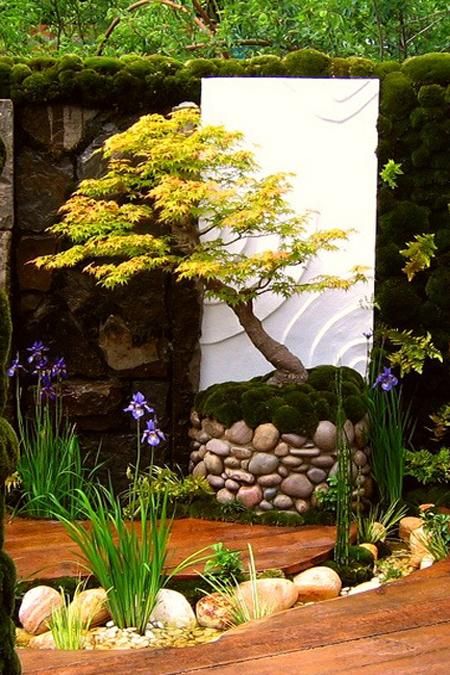 p
 Water feature
You can't have an oriental garden without including water or a water feature at some point or other. This beautiful example of a tranquil lake filled with coy is a stunning example of a zen retreat. Bridges are also a feature in oriental gardens, however you can buy some beautiful water fountains or even make them yourself.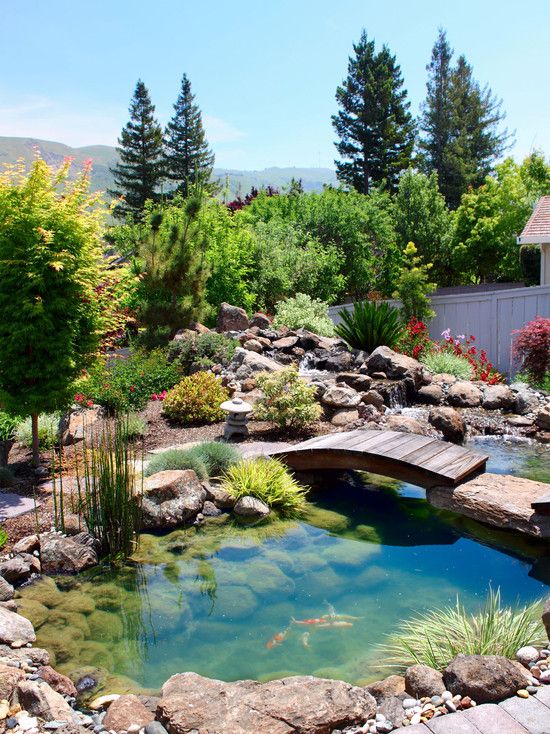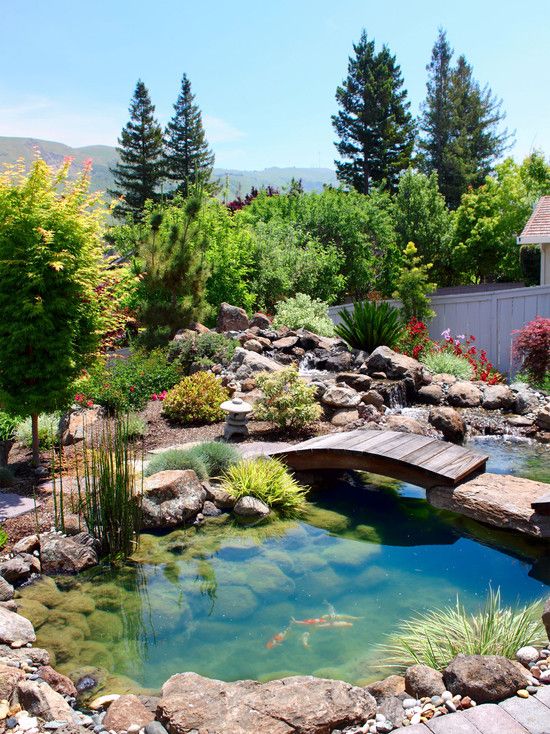 p
Chinese tea party
To spread the love why not create  a Chinese influenced dining area in your garden? Long benches and cushions are a great way to pay homage to the style, and add a few lanterns and traditional Chinese plants to complete the look.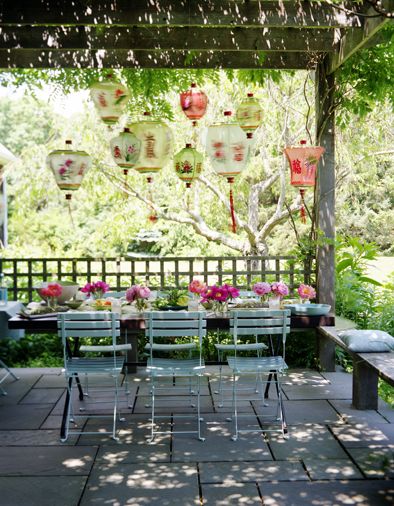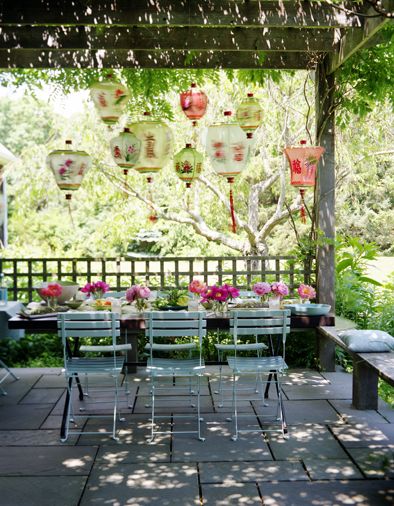 p
You may also like