My Bohemian Home
May 26th, 2015 by
Harry

I've always been a fan of the 'organised chaos' look, and adding a touch of bohemian style to your decor is a great way of adding a bit of madness to your home while giving you a great excuse to throw in whatever you want. From potpourri to tattered old rugs, this look let's your imagination run wild.
Here are a few ideas you can use for inspiration in your own bohemian home…
p
In the bedroom…
Rule number one of bohemia: cats are always welcome. This room looks gorgeous because of the mis-match of accessories – I love the owl drawing above the mirror and the beautiful hanging plant brings it all together.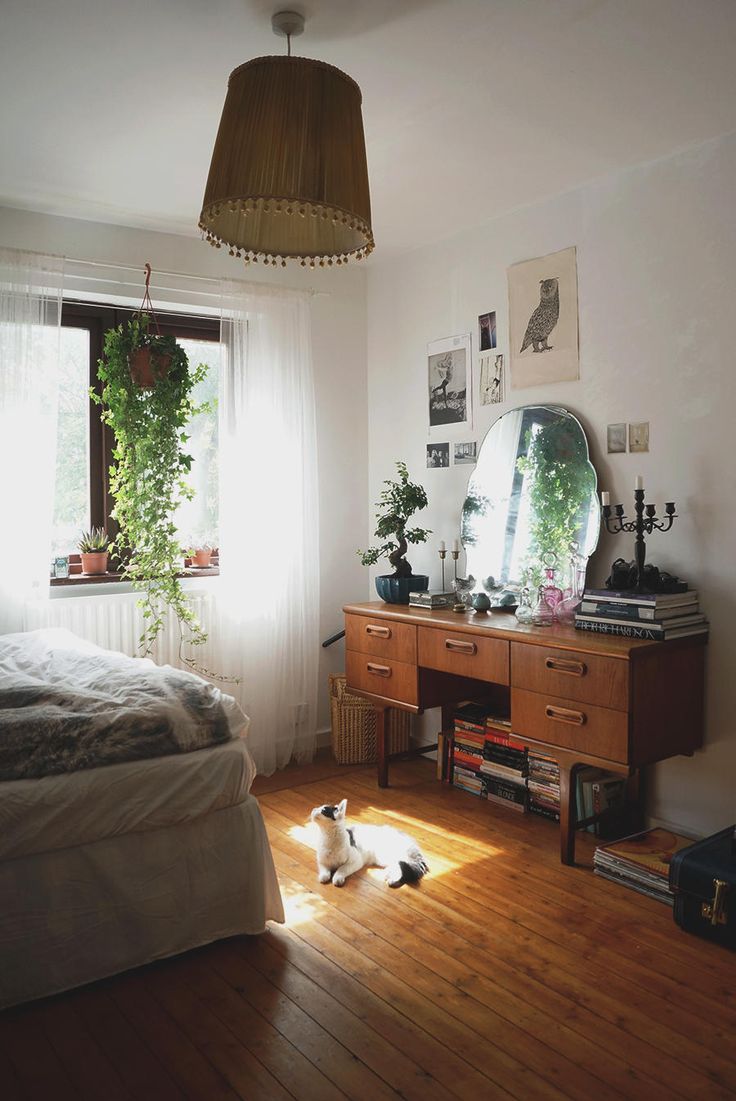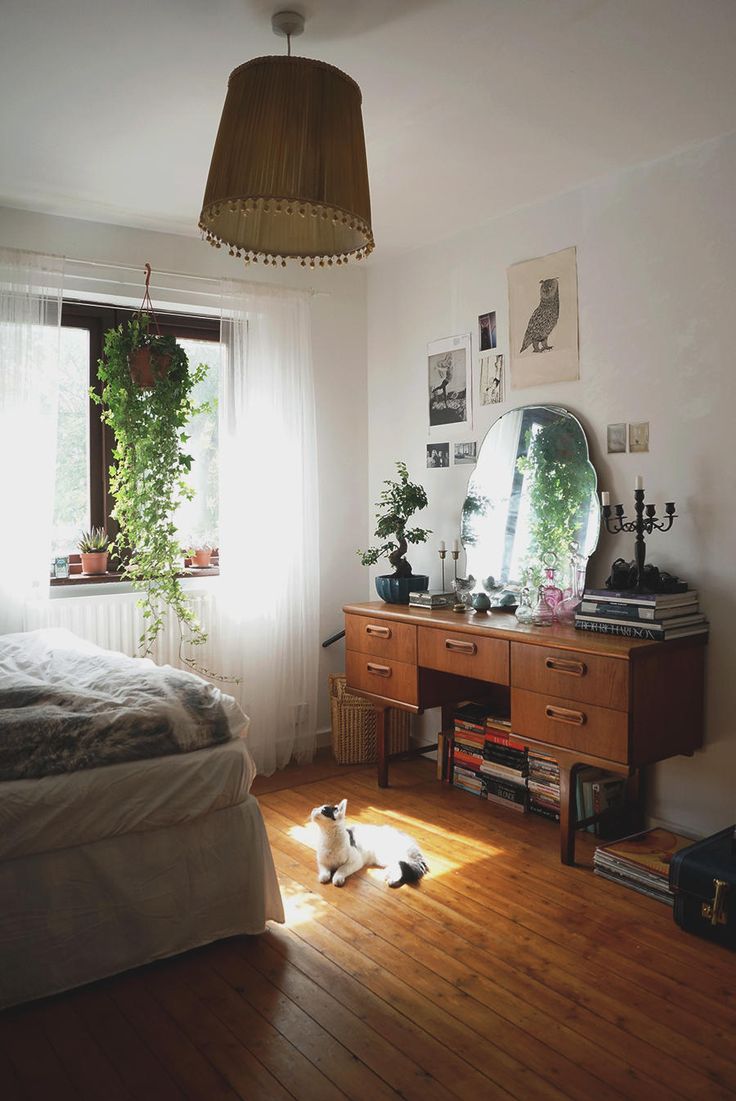 p
In the dining room…
If you fancy yourself a bit of boho dining, you don't have to look too far. Mis-matching wood types is a great way of bringing the organised chaos look into your home. I love the oak table combined with the wicker chairs and bamboo lamp shade. As always, add a wild looking plant to complete the look.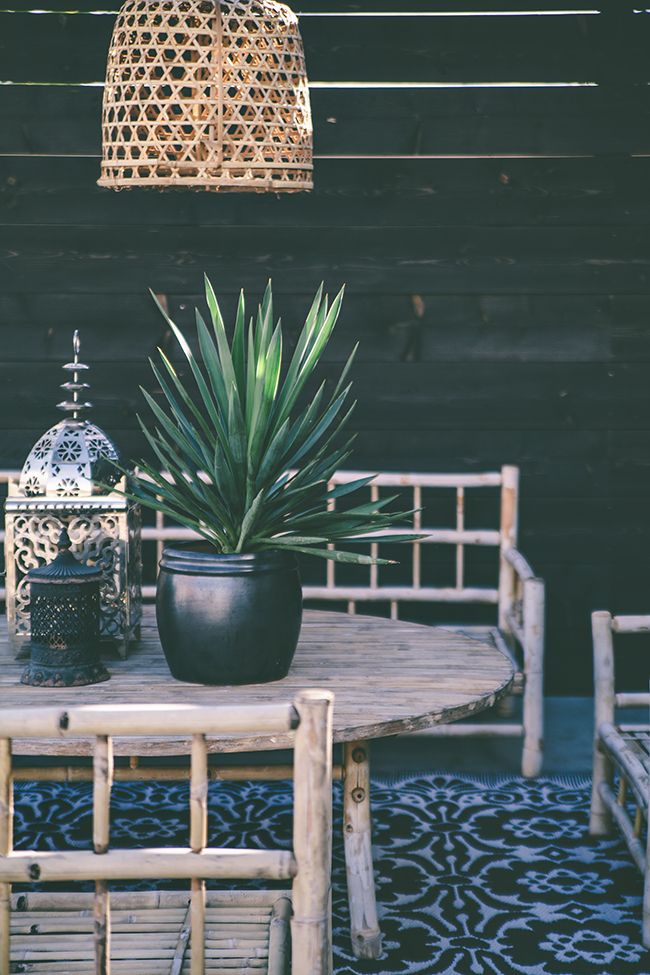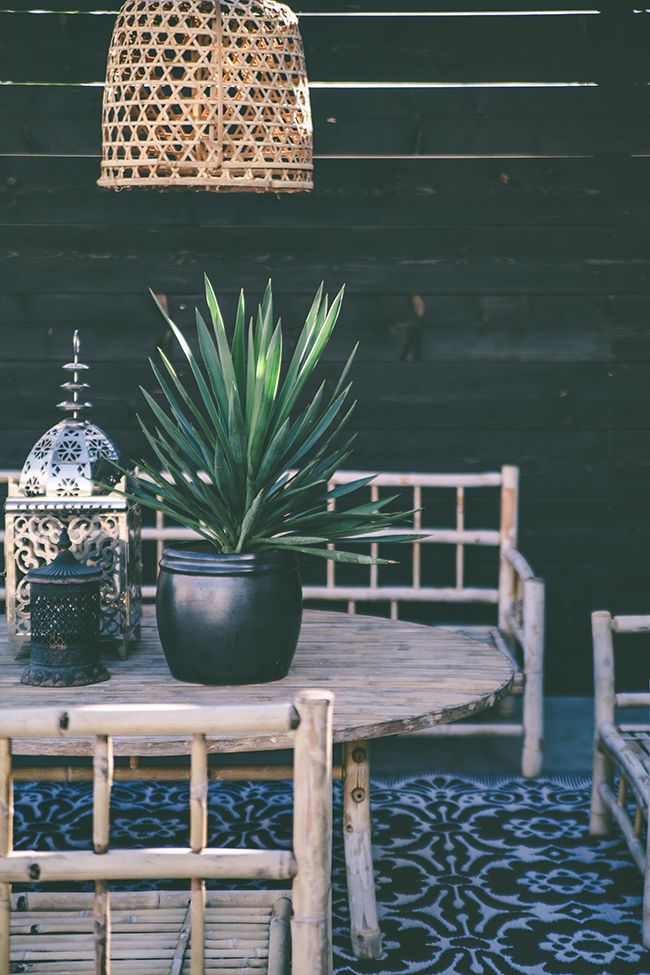 p
In the living room…
This is a great example of throwing everything in together to come out with a fantastic result. The reason this room works so well is because all the textures and tones are subtly coordinated, meaning it's all easy on the eye and doesn't feel too cluttered. Using wicker, brown and white and furry textures adds substance to the room.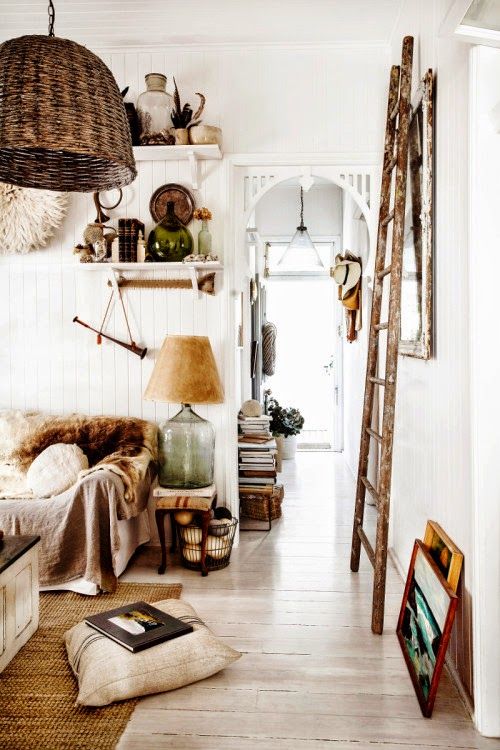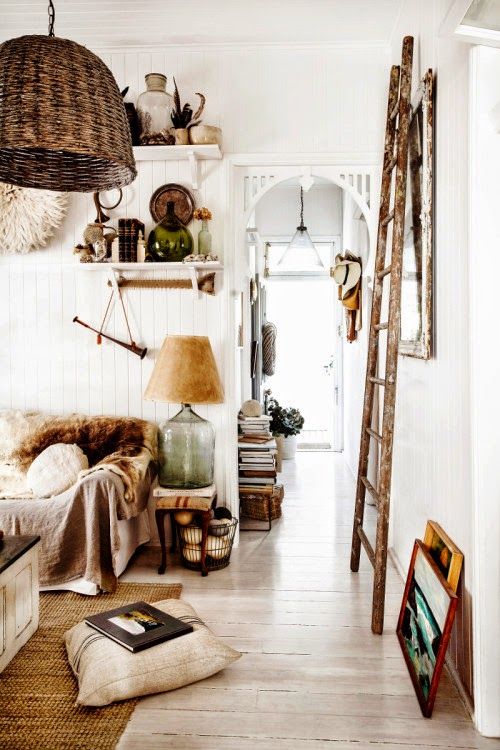 p
In the kitchen…
 The kitchen is a lovely place to add a bit of chaos, as there's usually a lot of mess in there anyway. A boho kitchen also means less maintenance as you're supposed to have mis-matched plates and cutlery. This is a great example – different fabrics on the chairs make the space bright and colourful and a rustic old table finishes off the look.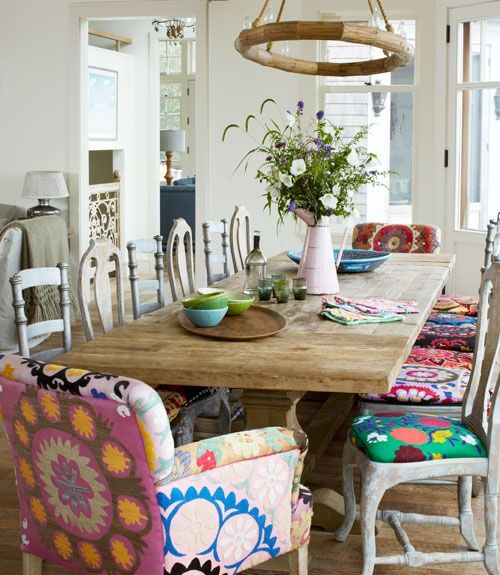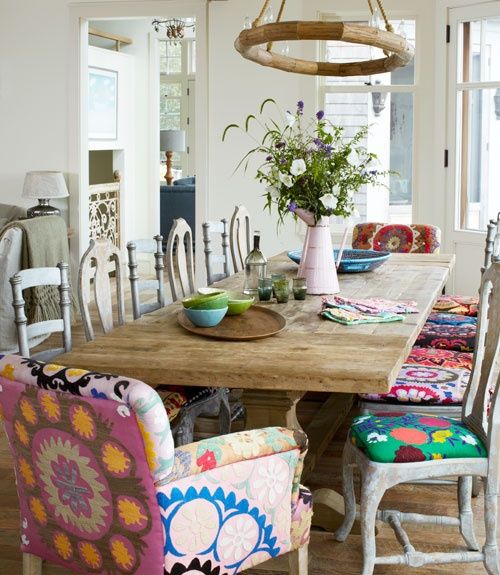 p
You may also like