Trend: coral
July 24th, 2015 by
Harry

With it's hues varying from orange to pink to red, coral is a colour that symbolises, warmth, welcoming and peace. It's also bang on trend right now, so I've decided to dedicate this week's post to how you can integrate it in your home. 
The colour will brighten up your home all year round and is unlikely to ever go out of style…
p
Dining room
This oriental-style dining room uses coral to bring together all the different colours. In this case coral is exotic and dark, with a pink tint to brighten up the space. Add a leafy plant to complete the tropical look.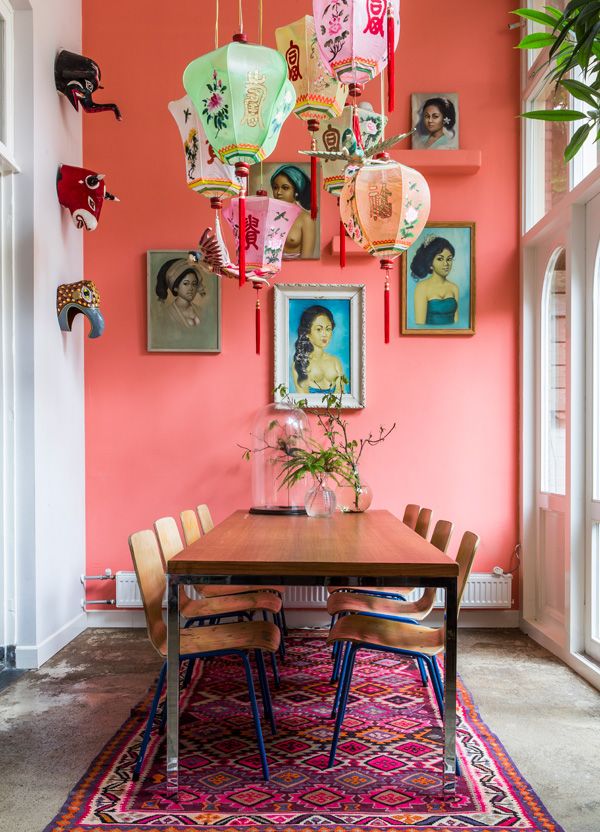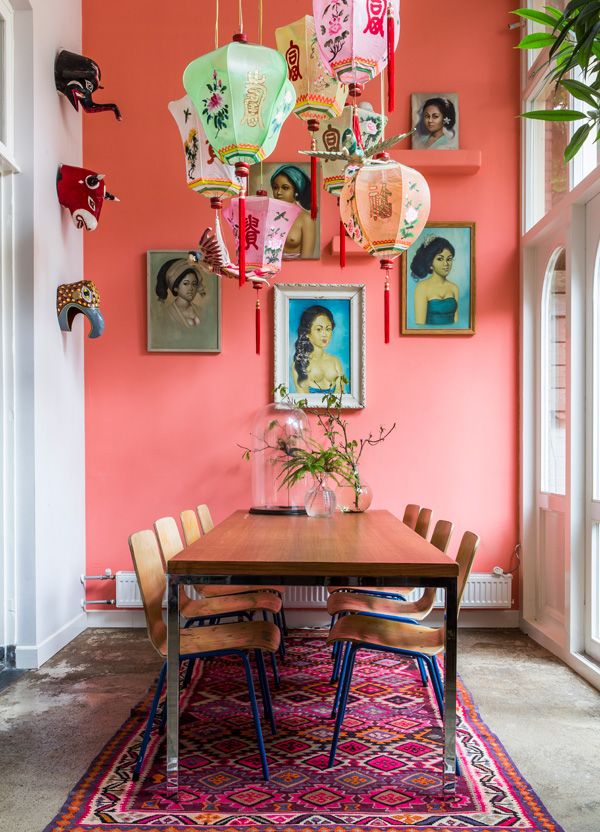 p
Kitchen
One of my favourite colour combinations of all time is grey and pink. Combining coral and grey is a perfect way of balancing modern and fun. This is a good idea for the kitchen as it'll make your space seem bright and airy. Awesome light bulbs optional.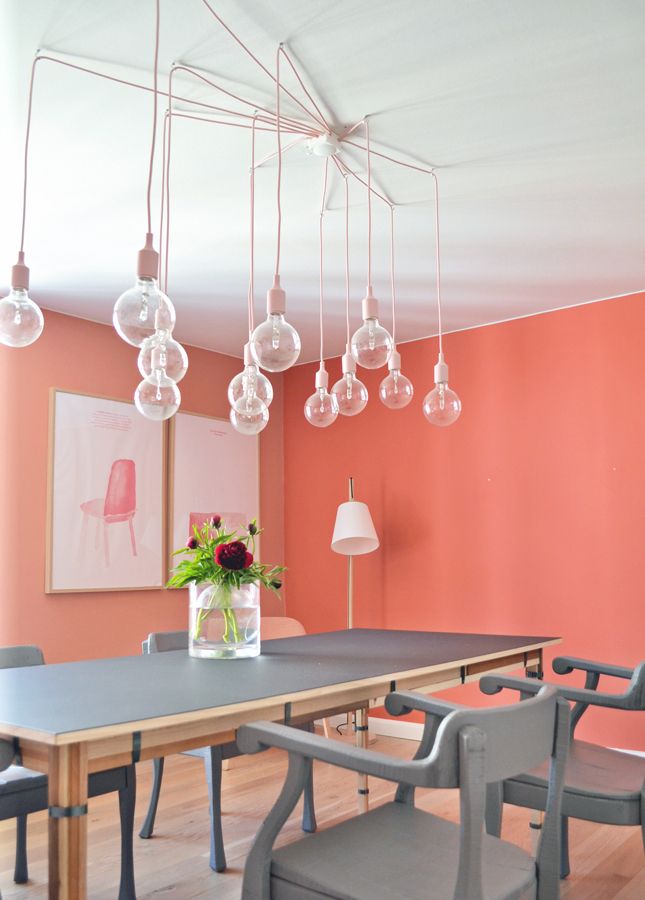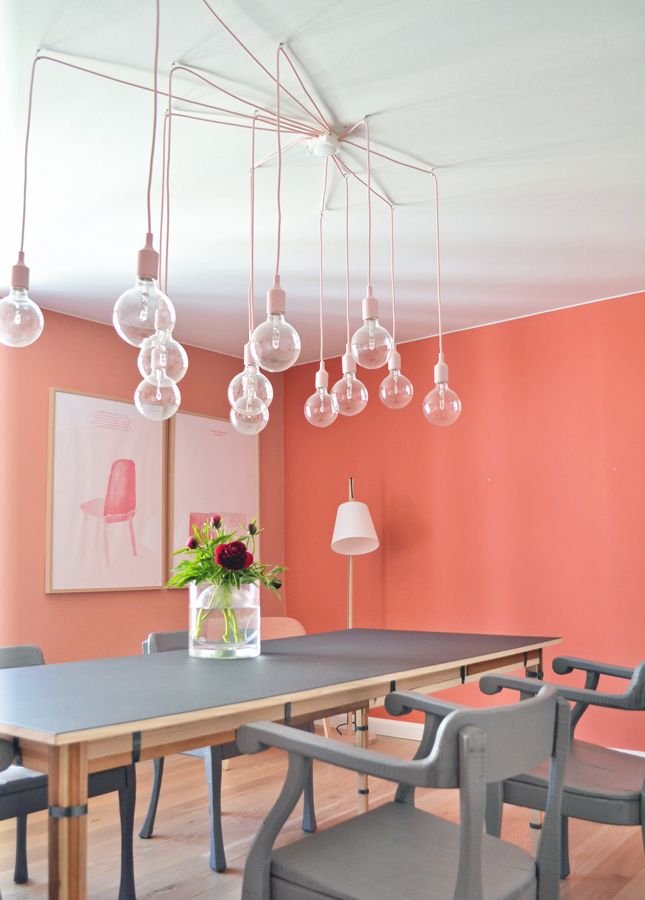 p
Living room
You don't need to paint your entire room coral to get the effect of this versatile colour. Re-upholstering your sofa or armchair is a great way of incorporating it into your space – OR you can use coral fabric with your new curtains. Found some really nice fabric here.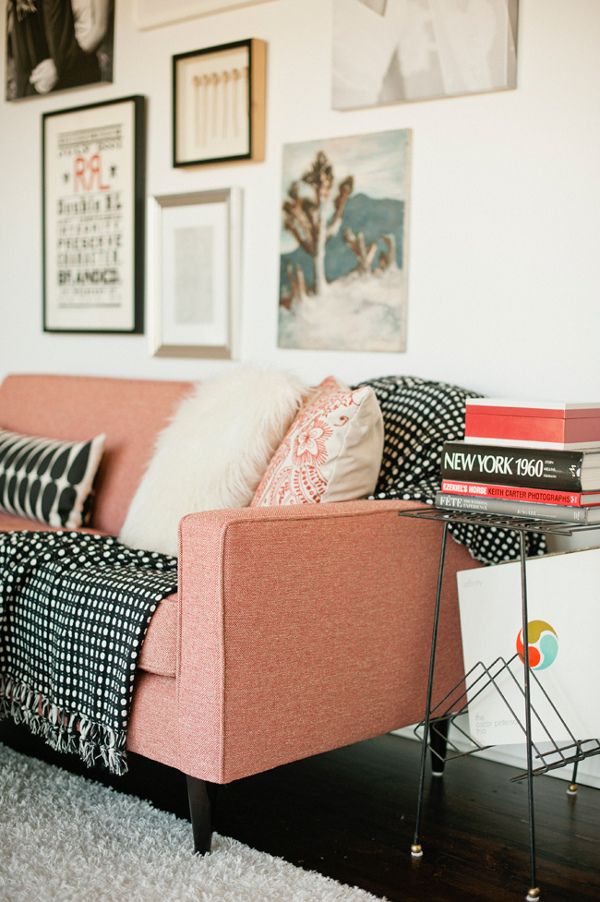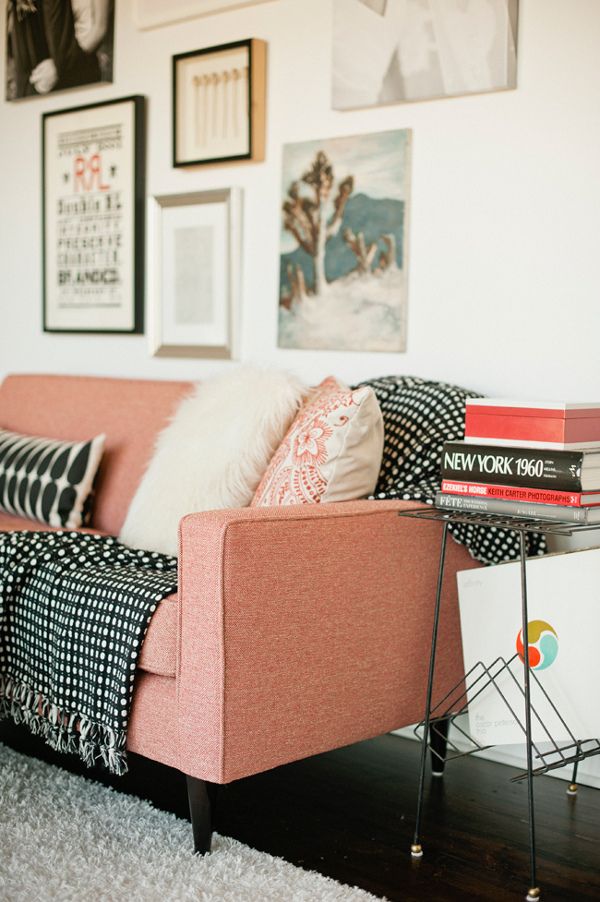 p
Bedroom
Accessorise with coral. This colour is super versatile and will go with any scheme. I love the different patterns on this bed – it's mismatched yet well thought through and all go together seamlessly.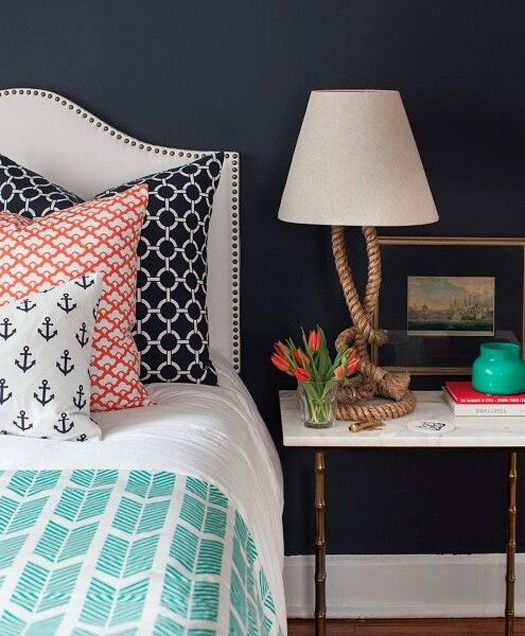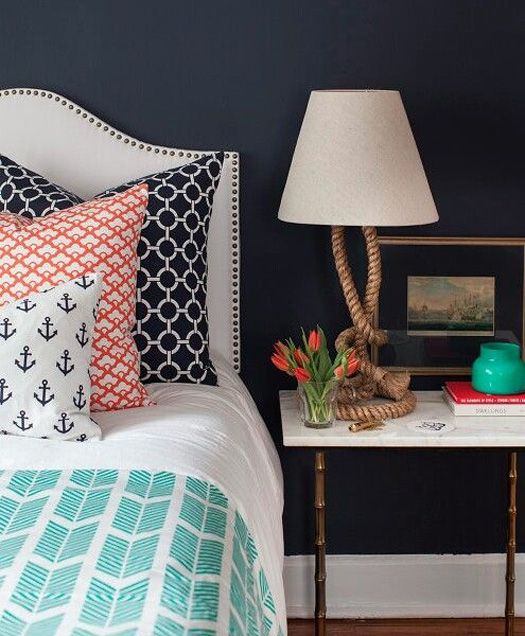 p
You may also like